CDH Welcomes JROTC Alumni, Including Former Commandant Colonel John Hougen
January 20, 2023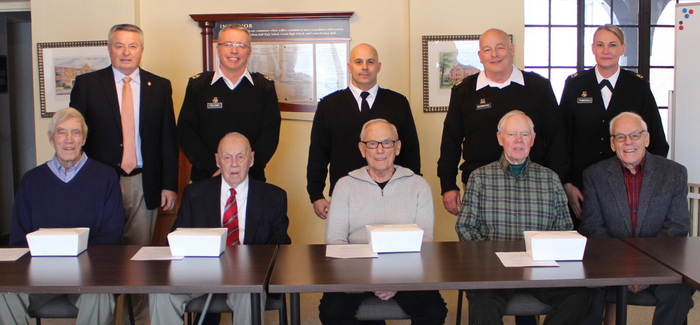 The Advancement Office hosted a luncheon on January 10 for the Cretin-Derham Hall JROTC Staff and former JROTC Commandant Colonel John ("Jack") Hougen, as well as several Cretin alumni: Mike Murphy '57, Dr. Bob Christensen '58, Terry Cummings '58, and Dr. Pat Mascia '59. Col. Hougen served as the Commandant at Cretin High School from 1955-59 and 1981-89.   
Col. Hougen and the Cretin alumni enjoyed lunch with the current JROTC Staff, Colonel Joseph Scrocca (Retired), Master Sergeant Ken Peloski (Retired), Sergeant Major David Berrisford '81 (Retired) and Sergeant First Class Brittany Thingvold (Retired). The alumni were very informative as they shared some of the history of the program when they were a part of it. Additionally, members of the faculty, staff, and alumni welcomed the newly hired JROTC instructor, SFC Brittany Thingvold, to Cretin-Derham Hall and the alumni community.
Col. Hougen and the alumni appreciated the opportunity to meet the current JROTC staff and to learn more about the program. JROTC staff discussed the Leadership Lab at CDH, uniforms, inspections and regulations. Additionally, they informed alumni of new initiatives and programs, like Robotics and Cybersecurity training. Alumni recall the impact of being proud to wear their Cretin uniforms and a high level of respect for the instructors at school. The CDH Alumni Office is planning to compile a "Military Alumni" database, including veterans and enrollees at the service academies.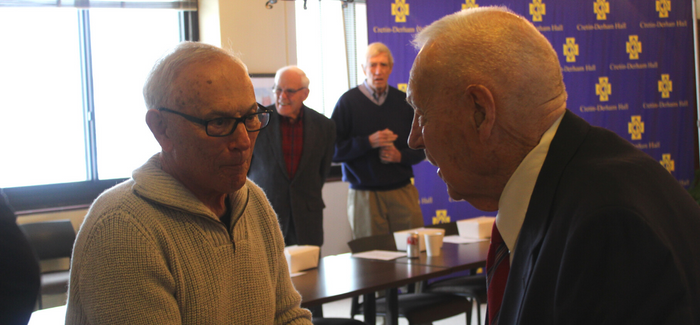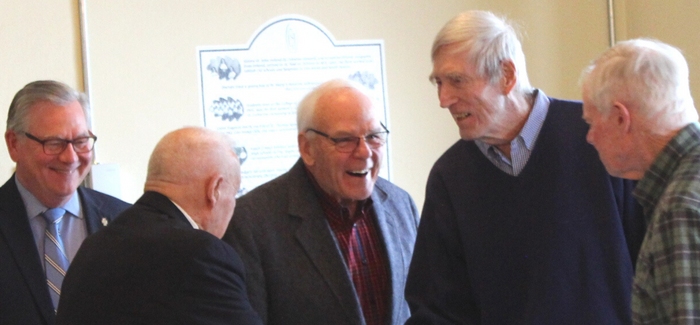 Subscribe to our e-Newsletters