Celebrating the Life of Religion Teacher Joe Moss
Updated Dec. 21, 2021
December 17, 2021
With heavy hearts, the Cretin-Derham Hall community learned of the unexpected death of Mr. Joe Moss on Monday, December 13 as the school day started. 
Moss  taught Religion at Cretin-Derham Hall for 11 years before he died on December 12. He was married to his wife, Heide, for 22 years and raised two sons, Ben and Noah. Later that week, on Dec. 17, the school community celebrated his life at an all-school prayer service, which featured video memorials from students and remarks from students and colleagues. 
In addition, many CDH faculty, staff and students attended either the Visitation or the the Mass of Christian Burial held on December 18, at Our Lady of Grace Catholic Church (5071 Eden Ave in Edina). CDH provided a bus for students who chose to attend the services.
Collaborating in the Classroom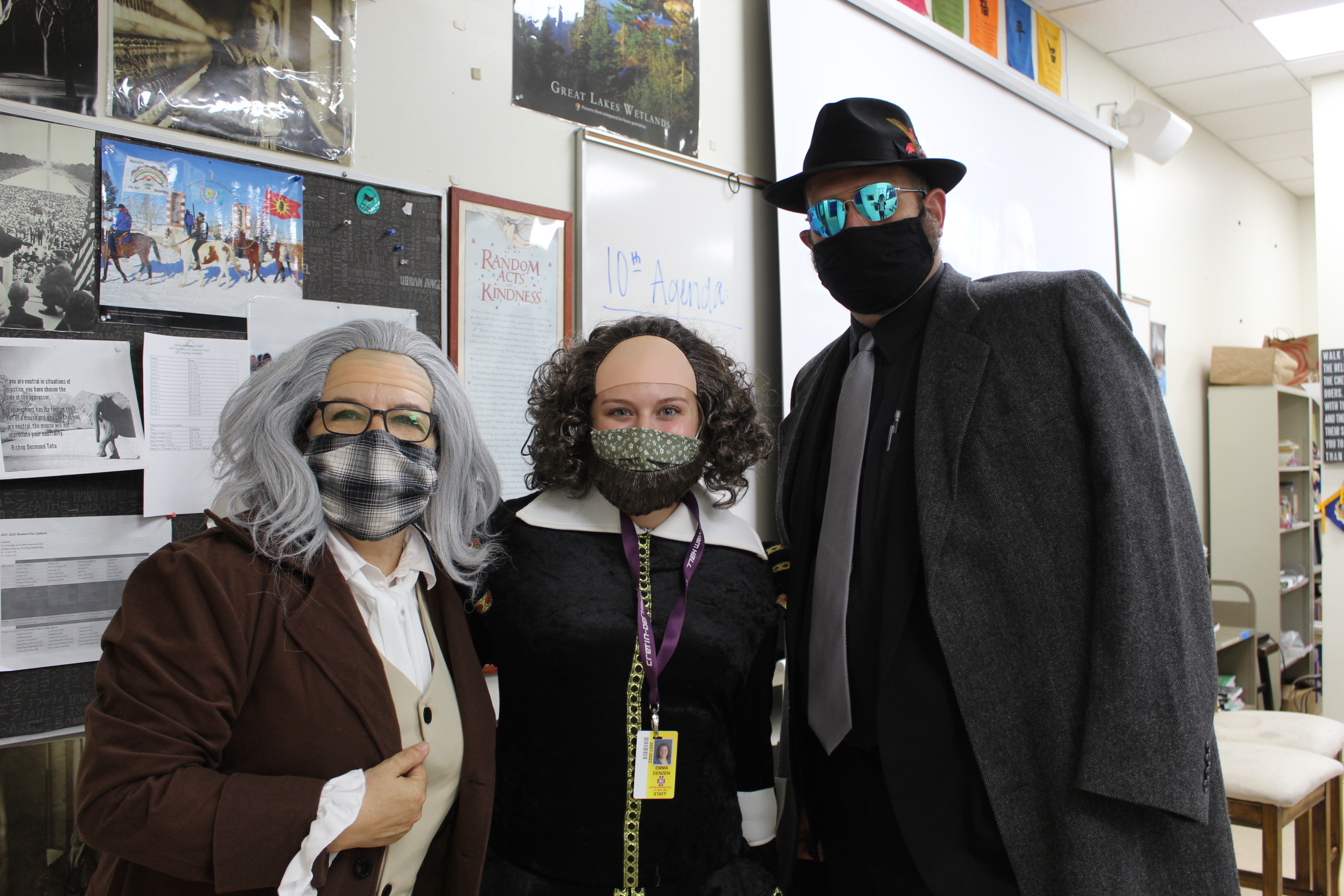 Moss spent many years teaching Values with Christina DeVos and Jenny Markert. They created a joyous environment in their classroom, which served as a home base for the hundreds of ninth graders that went through MDM Values over the years.
"I could always convince Mr. Moss to join me in fun – whether it was running around school looking for our missing Christmas tree, being my dance partner in a Renaissance dance-off in our class, or dressing up in costumes.  Sure he would say 'NO!' at first, but then he would give in, secretly loving it," DeVos recalled. "We had so much fun together – laughing, telling stories, giving advice, and fighting for the microwave."
Of course, it was not all silliness - DeVos also recalled Moss' sincerity and calm demeanor.
"He was a gentle giant, a quiet steadfast presence. He created a sense of calm in our room, even amidst our chaos. We shared many deep stories and conversations.  I knew I could talk to him about anything and that he would give me sound advice. He and I were very different – he was tall, he was calm, he was patient, and he always thought before he spoke.  I have a tendency to speak first, think later. This became one of the most important things he taught me – to be patient, to be comfortable with pauses, to give students time to gather their thoughts and respond, and of course, to think before I speak."
This year, Emma Denzen joined DeVos and Moss as the third member of their Values team. As a first-year teacher, she has leaned on both of them to develop her teaching skills, and expresses gratitude that she had the opportunity to learn from Moss. 
"Joe helped me navigate the challenges of being a first-year teacher through his consistent support and kindness on the good and bad days. Any time I needed a resource or advice on a lesson, he was willing to workshop with me. I viewed him as my 'work dad,' and I feel the loss of him immensely," she said.
Strong Relationships with Students
Moss made his students feel safe, and many continued to turn to him for advice and a listening ear even after leaving his class. One of those students was Anna Ek '23, who spoke at the prayer service in the form of a letter to Mr. Moss.
"Sometimes I'd just walk into your classroom and start complaining about something, and you'd just sit and listen with your hands folded on your desk," Ek recalled. "You had the most attentive look in your eyes when someone was speaking to you. You were soft-spoken. Quiet. But when you did speak. I clung to every word because you were so good at teaching. When I was at my worst last year you made school a safe place for me."
Many of the students he taught over the years recalled ways he brightened their days and changed their minds. Sarah McKeown '24 remembers sending selfies to her sister, Katherine '18, who had been a Teacher Assistant for Moss. Norma Farah '14 recalled being challenged by his Ethics class to be more compassionate.
"His challenging my way of thinking made me a better person than I would have been without him," Farah said.
Moss was the former Head Coach of the Girls Lacrosse program, which he took to the state tournament as a first-year coach. 
"Mr. Moss put his heart and soul into the Girls Lacrosse program," said Kiera Ryan '20. "He made coming to lacrosse every day a joy. He did so much for our program and we will forever be grateful."
In Loving Memory
He attended the University of South Dakota and obtained his Master's In Theology at the University of St. Thomas. At the time of his death, Moss was a few weeks away from achieving his doctorate at St. Mary's University. He pursued photography on the side and had previously worked at Hill-Murray and Totino-Grace. Moss was also a 4th Degree Knight of the Knights of Columbus and a Scoutmaster.
"Joe was a kind and good man. He loved God, our Church, and his family...and he loved CDH. He dedicated his life to young people, helping them to understand and deepen their faith, always guiding them toward God," reflected Frank Miley, President.
The video closed with a message Moss recorded for his Values class in May of 2020, leaving them with valuable life advice:
"Always love. Always show love to your family, to your friends,
to the people who are close to you,
but probably the most important thing you can do is show love
to every single one of your brothers and sisters,
because every human being is your brother and sister in God."
Subscribe to our e-Newsletters
You might also like: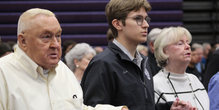 Grandparents Mass is back! We were so glad to welcome familiar faces and new friends for this special event.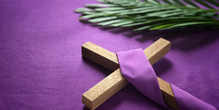 Ash Wednesday marks the beginning of Lent. Each year, Christians are reminded of our temporal human existence, and come together to hold up the blessed gift of Life Eternal given to us by our God's love and grace through the person of Jesus Christ.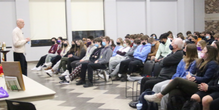 Brother Paul Joslin, who served in Guatemala alongside Blessed Brother James Miller, shared his memories of their work and Blessed James' death.