Class Notes: November 2019
November 25, 2019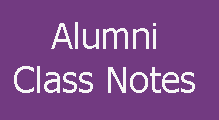 Share your news with us! Submit a Class Note.
1980s
Joel Chiodi '89, Senior Vice President for Scout Productions (based in Los Angeles), is on the production team for Netflix's Queer Eye, which won three Emmys in September. He is currently working on a documentary that will debut on HBO Max next summer. 
2000s
Nick Giles '03, who teaches Art at CDH, has been working with Forgotten Star Brewing Co. in Fridley during his spare time. He has designed their beer flight holders, beer signage, coasters, lawn games, and beer tokens. Joe Gilbertson '03 designed and installed a large steel star in the brewery.
2010s
Paige Batterbee '12 played Leslie in an episode of Amazon's Modern Love TV show. Her stage name is Elizabeth Paige.
Abraham Teuber '18 is a student at Grinnell College, where Joe Biden held a Town Hall on November 11. As a student, Abraham had the opportunity to attend and be part of the political process up close.
George Maguire '19 is a goalie for the Steele County Blades, a junior hockey team in Owatonna.
Subscribe to our e-Newsletters
You might also like: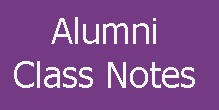 News from our distinguished alumni.
In '62, Dollies show off their wheels.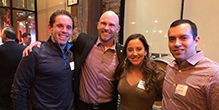 On December 2, Chicago Raiders gathered for an alumni social.