Communications Apprentice Program featured on InspirED School Markers podcast
April 27, 2022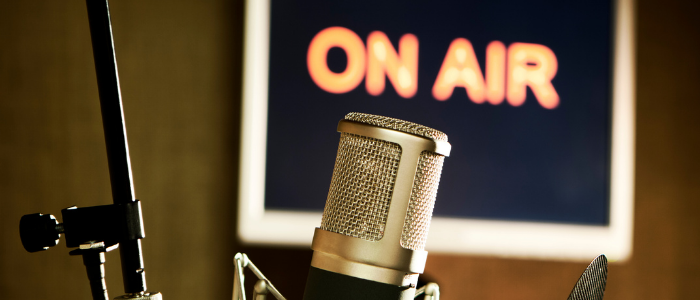 The distinctive Communications Apprentice program at Cretin-Derham Hall was recently the focus of a 30-minute InspirED School Marketers podcast. Lauren Campbell, Publications Manager, launched this program in 2020 as a way to enhance the 'student voice' in our communications. Based on the impact of this program, she was asked to participate in the podcast to a national audience of school marketers last month.
Having students directly involved in communications to the community has a significant impact by providing that all-important 'student voice' for our audiences, including parents, students, and prospective families. Their work can be viewed online.
"These students have been a great addition to our Communications team," said Campbell. "They bring a fresh perspective and a love of CDH that shines through in their work, and they've worked hard to create work that meets professional standards."
Currently, there are eight apprentices who provide editorial, photography, and video support of news coverage, feature writing, social media, and website communication. All students in grades 10, 11, and12 are eligible to apply for the program each fall. The purpose of this co-curricular group is narrowly focused on marketing communications. (A student-run newspaper, the Chronicle, is also available to students.)
The apprentices meet weekly and take work direction from Campbell. The process incorporates editorial planning, review of professionally-written pieces to scaffold their skills, and support for creating the deliverables in a professional manner.  All materials go through a real-world editing process which balances the opportunity for students to learn from their experience, improve writing in a marketing style, and to ensure the pieces are ready for publication through the Communications office.
"When our apprentices put their by-line on a piece, they can be proud that it was developed in a professional manner, within predetermined editorial standards, and is uniquely valuable in sharing the stories of CDH to our wider community," explained Annie Broos, Director of Communications. 
"I am very proud of our program and what what it offers our students," said Broos. "I am really impressed by Ms. Campbell for mentoring the quality communications work of these students and for creating enthusiasm in our students to become professional-level communicators - no wonder she was interviewed for this podcast!"
Listen here to the "Students as Communications Apprentices" episode of the InspirED School Marketers podcast. 
Students who have questions about the Communications Apprentice program can contact Ms. Campbell.  
Subscribe to our e-Newsletters
You might also like: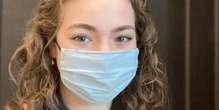 On January 19, Greta Cunningham '23 took over the CDH Instagram to show off a day as a Raider!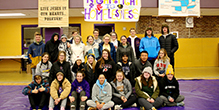 The annual Night to Fight Homelessness brought together more than 75 LaSallian youth.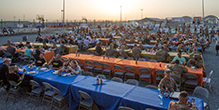 Fourteen alums and parents traveled to Kuwait to serve steak to the National Guard.