Community Forums Scheduled to Meet the President Finalists
November 8, 2023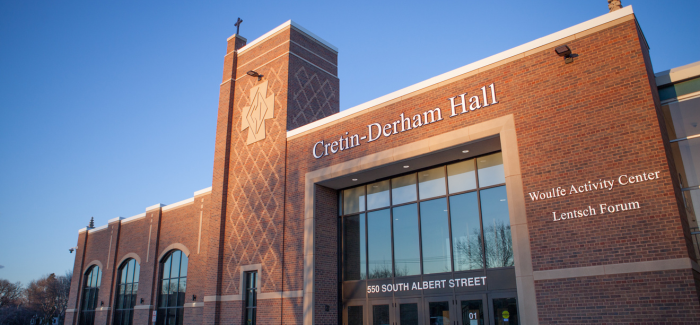 The search for the next president of Cretin-Derham Hall has reached an important phase. The Search Committee has made finalist decisions and have invited individual finalists to campus starting next week.  
Community members are invited to attend a Community Forum in the Sunberg Leadership Center in the 2nd floor conference room to meet each finalist on:
Finalist 1: Monday, November 13, 4 - 5:30 pm 
Finalist 2: Wednesday, November 15, 4 - 5:30 pm 
Finalist 3: Monday, November 27, 4 - 5:30 pm
Participants in the forum will be asked to complete a short survey to provide feedback to the Search Committee. It is strongly recommended that if you attend one finalist's forum, you make every attempt to attend each finalist's forum in order to provide the most useful feedback to the Search Committee and the Board of Directors before they complete the process.
For the integrity of the process and out of respect for these candidates, we are committed to a high level of confidentiality and professionalism. We will not be publishing the names of the finalists and we ask that you refrain from sharing names and/or information about these candidates within our community - that means both on and off campus.
The Board of Directors, the President's direct reports, faculty and staff, and students will also have scheduled times to meet each finalist.
Subscribe to our e-Newsletters