Congratulations Class of 2022
June 8, 2022
Family and friends filled the Cathedral to celebrate the Class of 2022 at their graduation on May 25, 2022.  
Baccalaureate Mass and Brunch
The day began with seniors and their parents/guardians celebrating the Eucharist as a class at the Baccalaureate Mass at Lumen Christi Catholic Community with Fr. Patrick Kennedy '69.  At the conclusion of the liturgy, all returned to Cretin-Derham Hall for the Senior Brunch in the Joe Mauer Field House.
Commencement
Commencement was celebrated at the Cathedral of Saint Paul with a full house of family and friends in attendance.  Mike Dickson '83, Chair of the Board of Directors, welcomed all to the ceremony.  
Faculty attended dressed in their academic regalia and students entered the Cathedral through a tunnel of their teachers who taught and supported them these past four years.
Speakers, selected by the graduates, included a Reflection by fellow graduate Molly Stanley and the Commencement Address by Religion teacher, Doug Meeker.
President Frank Miley and Principal Mona Passman presented diplomas to 259 graduates and applauded them not only for their impressive accomplishments, but also for their resilience and sense of community over the past four years.
Following the ceremony, the graduates processed onto the steps of the Cathedral for the ceremonial cap toss before heading back to CDH one last time to enjoy the Senior Lock-In party hosted by the Parents' Association.
Subscribe to our e-Newsletters
You might also like: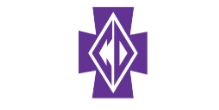 An update on the student walkout held on April 19, 2021.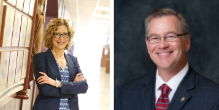 A message from Principal Mona Passman and President Frank Miley.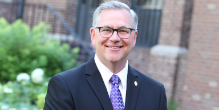 CDH's commitment for the future, reprinted from Traditons.