A Day at CDH: Julianne Mason '22
By Julianne Mason '22, Communications Apprentice
February 9, 2022
On Friday, February 4, Julianne Mason '22 took over the CDH Instagram account to give our followers a peek at life as a CDH student. Check out her day!
Hey!! My name is Julianne Mason and I am currently a senior at CDH. I am the CDH Dance Team captain, a Communications Apprentice, member of National Honors Society, PFP, and more! I'm so so excited to take you along with me today as I go about my typical "gold" day at CDH.

Today, I had morning conditioning with my team starting at 6:50 am. This was actually our LAST morning conditioning of this season with Coach B which makes me SO SAD :(. After the workout, we played lightning and then many of us went to go get Starbucks together to make our morning even better.
 
 

My first period of the day is AP physics with Mr. Kaus!! What I love about physics is not only the interactive and fun teaching style of Mr. Kaus, but also the engaging group projects that really challenge us to think outside the box. Today, we had a lesson on the conservation of energy with friction.

 

My second period is AP Calc BC with Mr. Rudi! Every class before a test, we play an engaging calc review game in which we are split into teams and each person goes up to the white board to solve a math problem. The first person to solve the problem them gets to shoot a hoop and take away points from another team. Eventually, the winning team will earn extra credit on the upcoming test. This is such a fun way to have friendly competition while prepping for a big test!

 
 

My third period is Personal Finance with Mr. Yazbeck. This is a very practical class in which everything we learn is applicable to the real world. Today we had a guest speaker come in from T. Rowe Price to educate us on 401Ks and ROTH IRAs.

FLEX TIME! For the first half of flex I ate lunch in the aux gym and then for the second half of flex I met with MY PRECIOUS PFP ❤️

My next two periods are Spectrum! This is by far my largest class with around 60 people, taught by three teachers from different disciplines. Today we had a lead convo, in which a student presents on a topic that sparks discussion amongst the class. This is such a fun class option for seniors!!

 
As a lovely end to my day, I had team bonding and dance practice after school from 3:30-6:30. We were lucky enough to have Rick Rassier lead bonding for our team which included a plethora of different activities that we all had so much fun with and learned so so much from. After practice, my friend and I decided to go get a yummy meal at Agra Culture! Thanks for following along with my day :)
 
---
Julianne Mason '22 is a Communications Apprentice. She holds leadership positions on both the Dance Team and the Track Team. In addition to sports, Julianne also is part of the ambassadors club, student council volunteer core, National Honors Society, and also has a marketing internship with Amerigo. She is excited to help write and share intriguing stories for the CDH community. 
Subscribe to our e-Newsletters
You might also like: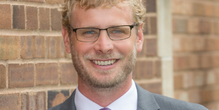 Joe Hutchins is named Dean of Students at Cretin-Derham Hall.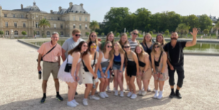 13 Cretin-Derham Hall students and 2 teachers spent time in France this past June exploring French culture and history.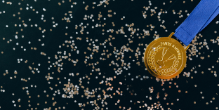 Cretin-Derham Hall graduates named 2021-2022 National Merit Finalists/Semi-Finalists/Commended Scholars.