A Day at CDH: Valerie Krinke '22
January 14, 2022
On Thursday, January 13, Valerie Krinke '22 took over the CDH Instagram account to give our followers a peek at life as a CDH student. Check out her day!
Hi! My name is Val, I'm a senior, and I'm taking over the CDH Instagram account for the day! I'm a Communications Apprentice, and involved in the swim team and JROTC.

My first class today was Physics with Mr. Kaus. We had a quiz, or "celebration of knowledge" like he likes to call it. In physics, we have many labs and projects to practice what we've learned in class.

Today in Spectrum we had a speaker over Zoom on our unit about gender equality. Spectrum is a class for seniors that combines Social Studies, Religion, and English. We focus on different social justice issues throughout the year. We sit in tables and do many group projects with our tables. 

 

During Flex time I met with one of my PFPs. PFP (People Finding People) is a mentorship program for underclassmen. Seniors can take class to learn how to be a mentor.

This program is a good way to meet people in other grades or just have a new person to talk to! 

In AP Calculus with Mr. Rudi we had a group worksheet. Many math classes use group worksheets as a way for students to study for quizzes or tests.

 

As part of our gender equality unit in Spectrum we are preparing speeches to give to our classmates. We read this book to learn about different issues in this unit.

That's the end of my day - thanks for following!
Subscribe to our e-Newsletters
You might also like: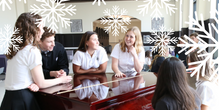 Don't miss these holiday events!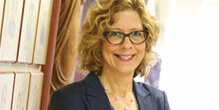 A letter from Principal Mona Passman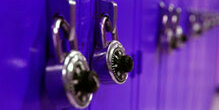 The latest news from Athletics, Counseling, Theater, Choir, Band, and JROTC.