Dismantling Racism Suggested Reading List
By Rebecca Strauss, Library Director
May 7, 2021
Rebecca Strauss, Library Director, has assembled a reading list of books that pertain to racism. These resources are offered as a helpful list for those exploring the topic of racism for themselves.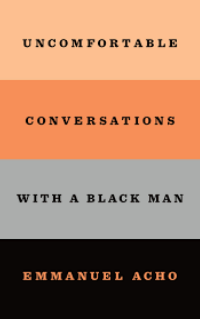 Uncomfortable Conversations with a Black Man
by Emmanuel Acho
Unsure where to even start when it comes to understanding race and racism? Acho has you covered. In the compassionate and generous tone that made his video series so popular, Acho answers questions, no matter how uncomfortable or sensitive, and calls readers to continue the discussion and take action.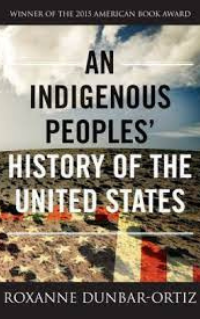 An Indigenous Peoples' History of the United States
by Roxanne Dunbar-Ortiz
Also available adapted for young people. This is not your grandparents' history text. Covering more than 400 years, Dunbar-Ortiz takes a hard look at U.S. history through the lens of the indigenous peoples of this land, who once numbered over 15 million individuals. Historical events are framed in relation to the experiences of the native nations and the centuries-long genocidal agenda of the U.S. government is brought to full light.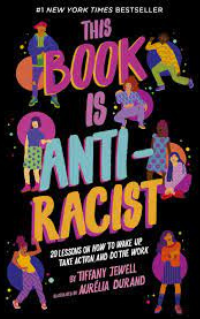 This Book is Anti-Racist: 20 Lessons on How to Wake Up, Take Action, and Do the Work
by Tiffany Jewell
While this book is designed for young people, there is no reason Jewell's how-to guide can't be shared, discussed, and used by adults and kids alike. This empowering book is designed to give readers the language and ability to stand up and take action to undo racism around them.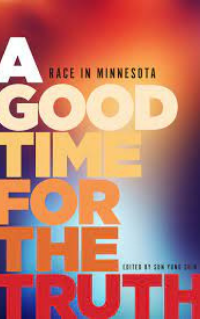 A Good Time for the Truth: Race in Minnesota
Edited by Sun Yung Shin
In this collection of essays, editor Shin shines a light on the diverse voices here in Minnesota. Sometimes uncomfortable, and sometimes challenging, these stories encourage Minnesotans to make a better future for all.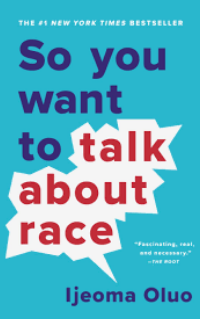 So You Want to Talk About Race
by Ijeoma Oluo
Brings clarity and humor to the table in a straightforward take on the complexities of race in America. From micro-aggressions to the "N" word, no topic is off-limits as Oluo breaks down even the most sensitive and complex concepts.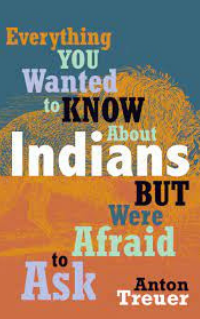 Everything You Wanted to Know About Indians But Were Afraid to Ask
by Anton Treuer
Also available adapted for young people. Dr. Anton Treuer, professor, award-winning author, and facilitator of CDH's Dismantling Racism Initiative is well acquainted with answering awkward questions from friends and strangers alike. With the approachability and frankness that makes him a sought-after speaker, Treuer breaks down all the questions about American Indians you've ever had in a few hundred pages. This book has also been adapted for young readers.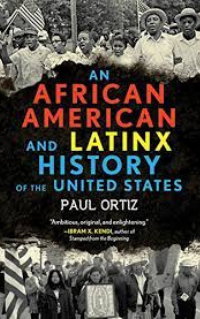 An African American and Latinx History of the United States
by Paul Ortiz
From Reconstruction to the 21st century, Ortiz takes history narratives that have largely overlooked the contributions of black and brown Americans and shows just how profoundly African American and Latinx Americans have shaped our nation.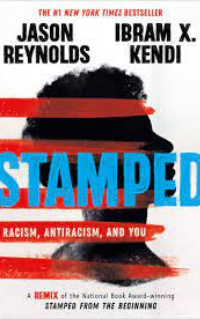 Stamped: Racism, Antiracism, and You
by Jason Reynolds and Ibram X. Kendi
Taking Kendi's book for adults, Stamped From the Beginning, Reynolds remixes the narrative into a work accessible to young adults. Stamped tackles our dark history and explores how race has been used to "systemically and systematically oppress Black people in the United States for more than four hundred years."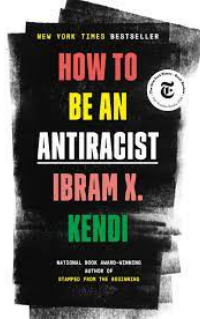 How to Be An Antiracist
by Ibram X. Kendi
In one of the bestselling books of 2019, Professor Kendi brings history, law, ethics, and science together in a stirring narrative that asks all of us to imagine and work for a just and antiracist society.
This list does not imply endorsement by CDH of all content.
Subscribe to our e-Newsletters