Educating from Home
March 25, 2020
The excellent educators at CDH had to make a quick transition to teaching from home. Check out a few of their "home offices!"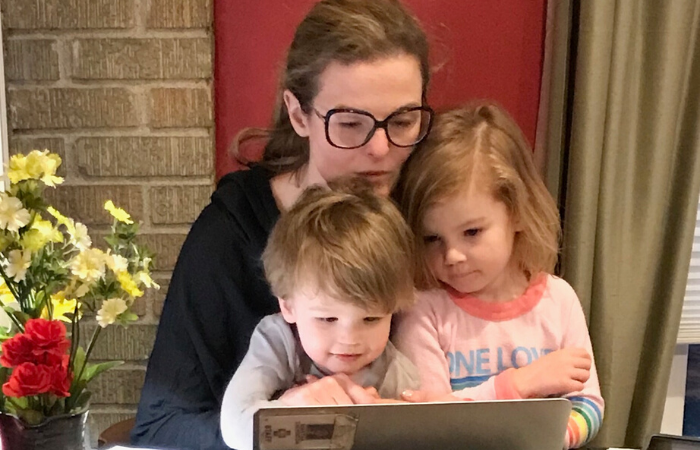 Martha Thornton '99, Visual Art teacher, is hard at work reviewing homework with her colleagues/Teaching Assistants Rosie Jo and Freddy.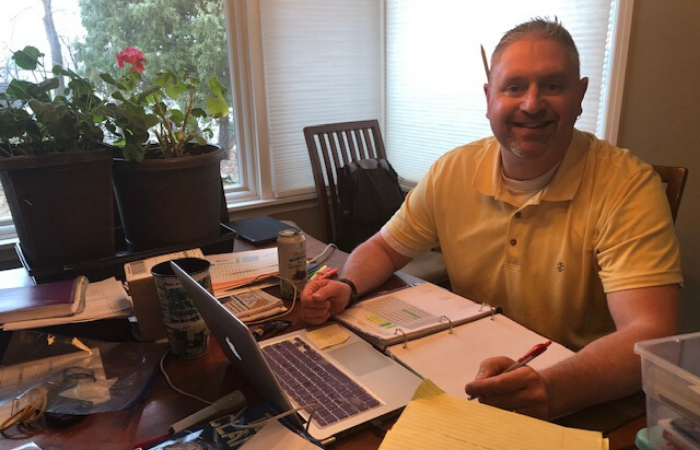 Biology teacher Mike Steineman '92 is ready to go with online teaching!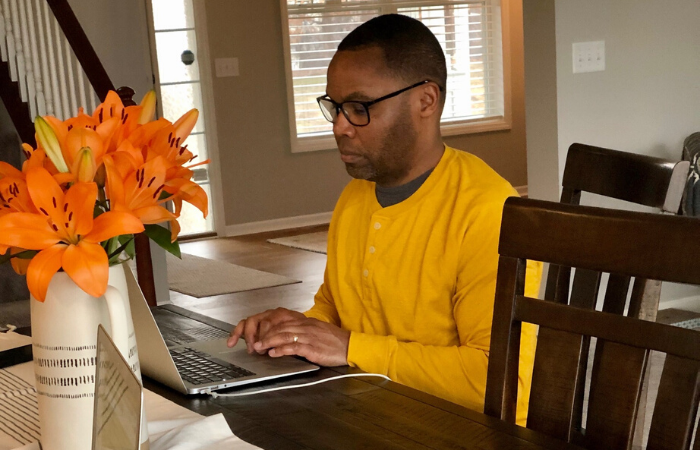 11th Grade Dean of Students Aaron Benner starts his days seeing if any of the juniors are falling behind or need assistance.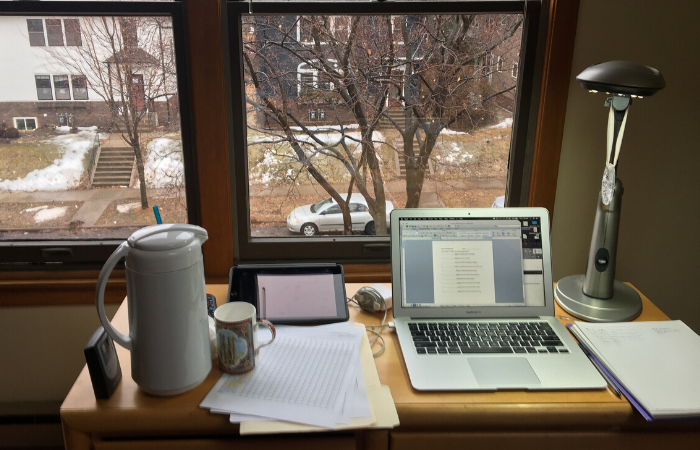 Dr. Janet Watson, Religion teacher, has a nice view from her cozy home workspace.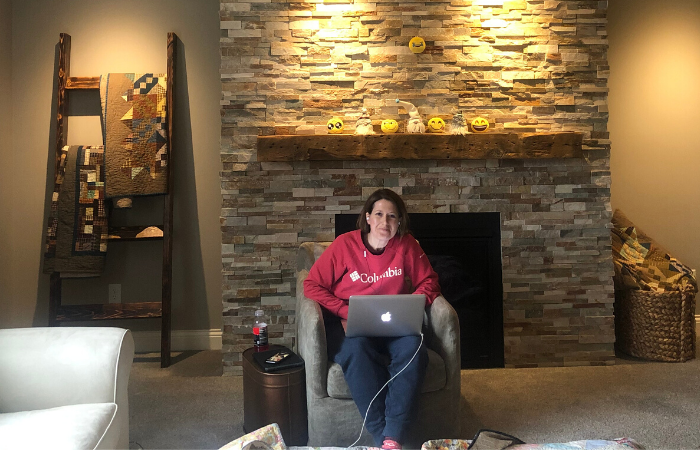 Angie Keske, Social Studies, has enjoyed seeing her students virtually on Google Hangouts, adding fun backgrounds to keep things light.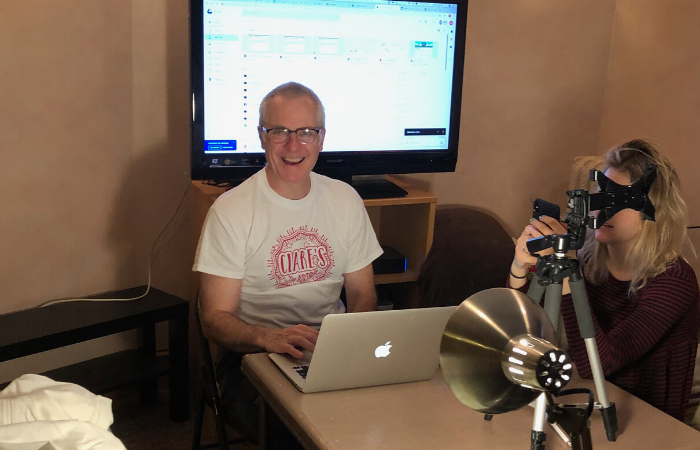 Math teacher Mark McGuire set up a basement studio with the help of his daughter, Clare.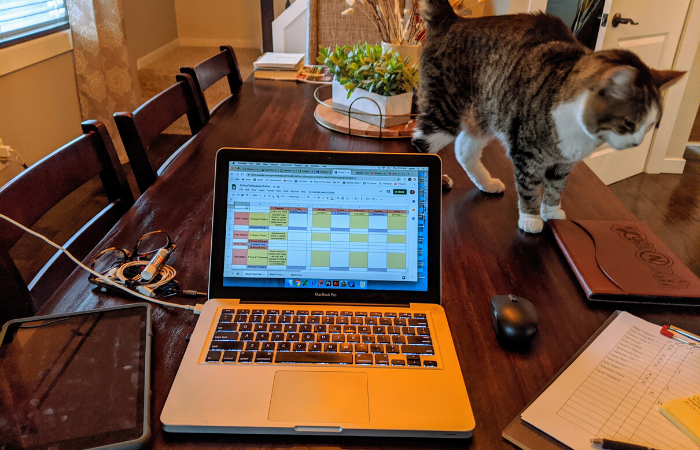 Nick Giles teaches Art from home with the help of his cat, Gilmore.
See even more work-from-home pictures on our Instagram account, @cretinderhamhall!
Subscribe to our e-Newsletters