Empty Bowls Serves Up Hope
By Ellen Murphy '22, Communications Apprentice
May 10, 2021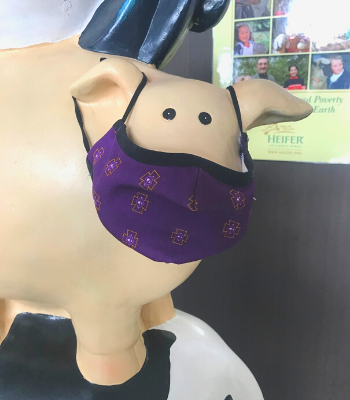 Empty Bowls is a long-standing tradition at CDH that was started in a ninth-grade Values class more than 20 years ago. Restaurants and members of the CDH community typically donate soup, so students can partake in a soup lunch and take home a bowl donated by CDH ceramics. Over two decades, CDH has served more than 3,000 gallons of soup! The event raises money for Heifer International.
"The past year has, as never before, highlighted the critical work of Heifer International and many other programs that seek to empower our Dear Neighbor to be self-sustaining by providing the needed resources of livestock, seed, microloans, water wells, education, and much more," said Empty Bowls advisor Peter Gleich.
Heifer International provides people with livestock, so they can support themselves for the long term. Heifer has also expanded their efforts to help support women in receiving an education and starting businesses, so they can gain independence.
"Heifer International is an organization that not only works to provide food security, but also focuses on economic development, women empowerment, and environmental sustainability," said Lolo Goddard '22, a member of the Empty Bowls leadership team.
With COVID-19, it was quite difficult to hold an event that involves serving food. Instead, a sticker sale was held on May 10 and 11 that raised more than $1000 to support the work of Heifer International. 
"World hunger doesn't stop for a virus," Goddard said.
Even though the event looks different this year, the team is proud to be part of something that makes such a difference in the world.
"My favorite thing about being involved in Empty Bowls is being able to make a difference in the lives of many people," Goddard said. "Since CDH started Empty Bowls, we have contributed over $133,000 to Heifer International."
---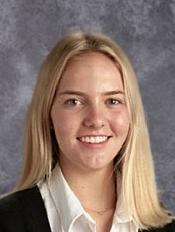 Ellen Murphy '22 is a Communications Apprentice. She sees herself as creative and a leader, and is also a member of the volleyball team, math team, and involved in The Chronicle. She is excited to share her writing and ideas with the broader CDH community.
Subscribe to our e-Newsletters
You might also like: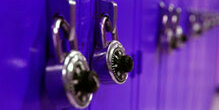 The latest news from Athletics, Counseling, Band, Theater, and JROTC.
A message from Principal Mona Passman.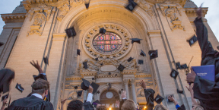 The Class of 2021 graduated on May 26 at the Cathedral of Saint Paul.