Finding Joy During COVID-19
By Danny Honsa '22 and Valerie Krinke '22, Communications Apprentices
April 12, 2021
High school is often a time of high stress. Teenagers are navigating stressful social situations, making plans for their future, and consistently being challenges both in and out of the classroom. To stay healthy and happy, a focus on mental health is important. 
A year of COVID-19 has brought new stresses for Cretin-Derham Hall students, and for many, new ways of coping with those stresses. Below, six students share what has brought them joy this year. 
Building Family Relationships - Carson Topp '21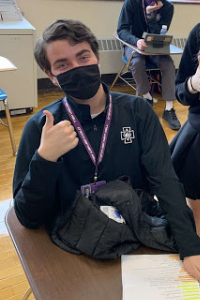 Carson Topp '21 has been appreciative of this year, regardless of its downsides, because it's allowed him to connect with his family. 
"I have adapted to CDH's new school schedule very well," he said. "I believe the structure of the schedule has improved immensely throughout the year. Having the Student Support Wednesdays has been a gift because this day allows me to go get any help I may need from a teacher in the morning and then directly after I can go volunteer for my NHS hours.
"With COVID-19 taking over our world this past year, my main priority is helping those who need it most. My grandfather, Joel Montpetit '61, has battled Parkinson's disease for the past 15 years. The flexibility with my school schedule this year has allowed me to assist with anything that he may need, whether it's a DQ blizzard treat or lunch/dinner. I have also had time to assist my great-grandfather, Vincent Arceno '40. He and I are still making trips to the barber shop and grocery store. The  schedule was a blessing because it has allowed me to grow not only in my academics, but also take the time to give back to important people in my life."
This year, Topp realized that he doesn't need to constantly stress about school. Academic success is still important, but it's important to help others.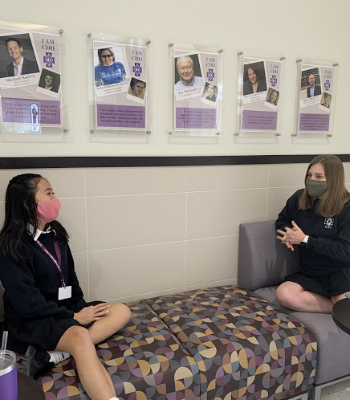 Connections with Friends - Mary Kae Kuenster '22
Mary Kae Kuenster '22 loves talking to her friends as a way to stay calm and joyful. "It helps because I don't have to hold all the frustrations and stress inside of me," she said. She enjoys talking about anything from school to new music. She says "anytime" is the best time to talk to her friends.
Dancing - Julianne Mason '22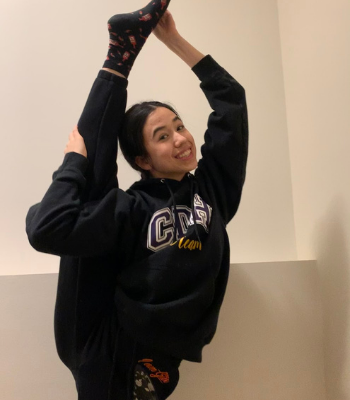 Julianne Mason '22 is a member of the CDH Dance Team and has been on various dance teams for the past seven years. Dance has given her a community she loves. "Dance brings people from all over, sharing the same passion," said Mason. She knows her teammates will always be there for her, uplifting her.
Mason loves the freeing feeling dance brings her. "It's something that gets you to forget about the bad things," Mason says. No matter what is happening around her, dance allows her to let go and act in the moment. 
Playing Soccer - Emma Ostrom '22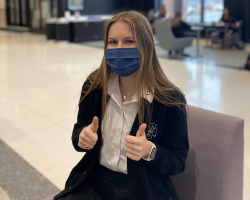 Emma Ostrom '22 has been a 3-year varsity player for the Girls Soccer team, and finds it is a great way to escape. "The field is like no other. There's no responsibilities and all you have to worry about is the game," she said.
As high schoolers, there is a lot of responsibility on our plates and sports are the easiest way to escape some of those issues. "Learning new plays and techniques is different than learning the quadratic equation. The kind of practice is different. If you mess up, a grade isn't on the line, you just get back up and try again," Ostrom said.
She has played with many different groups and teammates, on the CDH team as well as on her club teams. The friendships that she has gained through this sport are life-lasting. "The values they teach you on and off the field is what forms your character," she said. She gives credit to this sport, as well as coaches and teammates, for making her a humble yet courageous and proactive teammate on the field and in the classroom. 
Basketball - David Oturu '22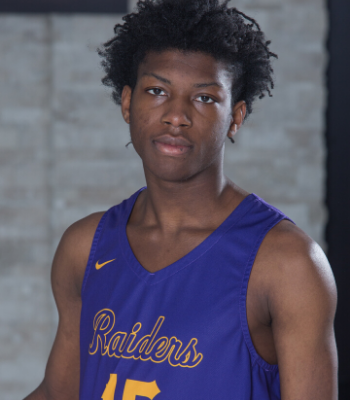 David Oturu '22 has found basketball as a major coping mechanism and escape from reality during this painful pandemic. He plays on the CDH team, which made it to the finals of the State tournament.
"Without playing basketball," he said, "I don't think I would have been motivated to stay on top of my school work. Basketball has always helped me through tough times in my life, especially COVID-19. Without playing and practicing basketball, this year would have gone by ten times slower."
Spending Time in Nature - Matteo Veglia '22
Matteo Veglia 22' enjoys the calmness nature brings him. "It's calming to get fresh air," Veglia said.
Over the summer, he usually spends time traveling. He said his favorite place to travel is his grandma's house in Italy. He was not able to make the trip in 2020, but instead found ways to spend time outdoors with his friends, such as going on walks and bike rides. "Being outside with friends allowed us to stay safe and be together," Veglia said.  
Subscribe to our e-Newsletters
You might also like: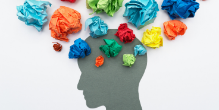 Students will work on building skills and strategies to manage difficult situations they might be experiencing.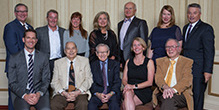 Ten people were honored with Community Awards on October 7.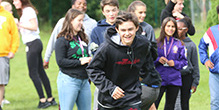 The off-site retreat brought students together with Mass and fellowship.