Fine Arts Week Takes Center Stage
May 24, 2023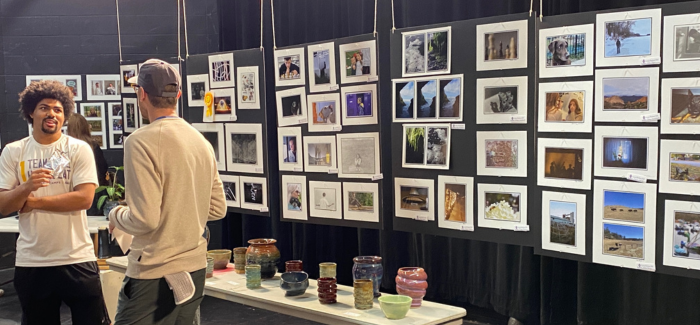 CDH recently celebrated Fine Arts Week, showcasing the creativity and dedication of our students across various artistic disciplines, including theater, visual arts, music, and more. With a diverse range of events, from an outstanding performance of "Mamma Mia" to the Spring Art and Awards Show, the school community was treated to a remarkable display of artistic talent.
Fine Arts Week kicked off with the highly anticipated theater performance of "Mamma Mia!" Penelope Parsons-Lord and her talented theater students brought the story to life with their acting skills, singing, and choreography. The beautiful sets, colorful costumes, and energetic performances dazzled the crowd. CDH social media was full of positive comments, including "It was fantastic!" - "Best musical EVER!" - "Superb performance by the CDH cast!" After word got out about how great the show was, some of the later performances were sold out.
The Spring Art and Awards Show, held in the intimate Black Box Theater setting, provided a platform for the school's visual artists to exhibit their exceptional talents. The walls were adorned with a stunning array of paintings, sculptures, photographs, and mixed media creations, showcasing the students' artistic growth and exploration. The event also served as an opportunity to recognize and honor outstanding achievements in the visual arts, with awards presented to exceptional artists in various categories.
Congratulations to the following students who won awards in this year's CDH Spring Art Show:
1st place - Justice Linton '23 - Ceramics
2nd place - Ava Yets '24 - Ceramics
3rd place - Alexa Wahlberg '26 - Drawing
4th place - Ayden Burke '23 - Digital Photography
Award certificates given to the following students who exhibited Excellence in Art 2023:
Liam Clift '24 - Digital Photography
Isabela Mello Godoi '23 - Drawing & Painting
Sophia Huot '23 - Film Photography
Justice Linton '23 - Ceramics
Audrey Michel '25 - Jewelry Making
Dave Mix '23 - Ceramics
Delvin Tacheny '25 - Digital Photography
Jane Xie '23 - Mixed Media
Music played a significant role throughout Fine Arts Week as well, with both the band and choir showcasing their incredible musical talents in the Lillian Theater. 
The CDH Choir sang a variety of music on their final concert of the year, ranging from Adele & Bob Dylan to contemporary American choral composers. Students were recognized for their achievements throughout the year, and Mr. Berg, at his final concert at CDH, was celebrated by his students for his last 4 years with the choir. 
The CDH band took to the stage two days later for their final performance of the year as well. Months of rehearsals and countless hours of practice paid off, as it was a beautiful performance. 
Beyond the individual events, Fine Arts Week fostered a sense of community and appreciation for the arts among the students, teachers, and parents. It provided a platform for students to showcase their talents and dedicated efforts. The support and enthusiasm shown by the school community throughout the week emphasized the importance of the arts in education and the integral role they play in nurturing well-rounded individuals.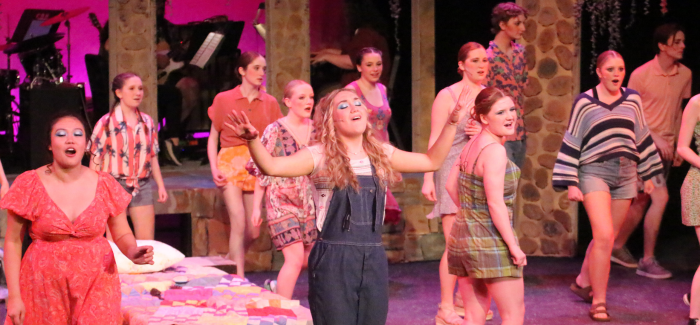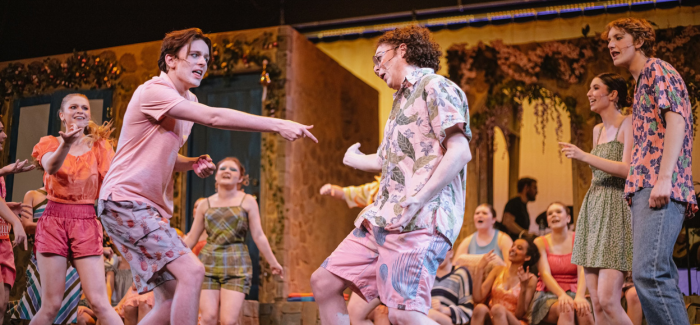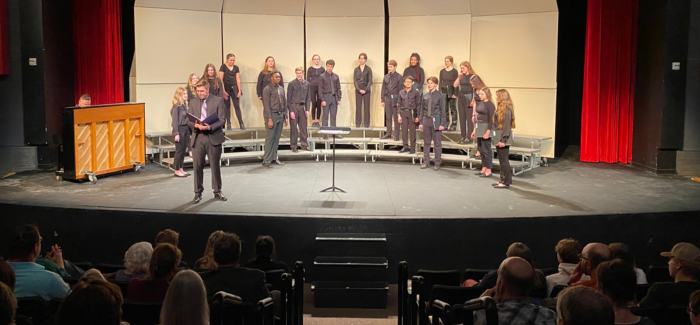 Subscribe to our e-Newsletters