Jeff Rosga '89 to Lead Girls Lacrosse Program
November 18, 2022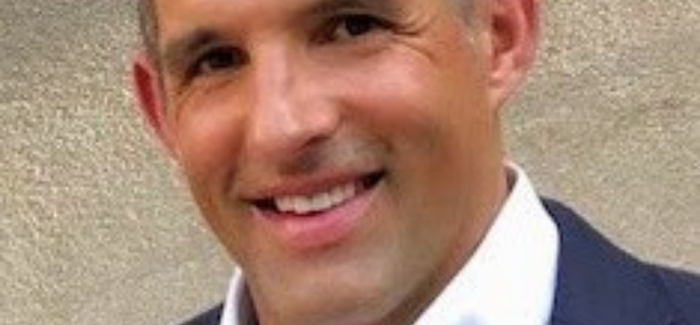 Cretin-Derham Hall welcomes back Jeff Rosga '89 as the new head coach of the Raiders Girls Lacrosse program. Rosga is an alumni of CDH, as well as an all-state athlete in three sports (football, basketball, and baseball).
"Coach Rosga has a clear vision for Raider Lacrosse," said Athletic Director Matt Funk. "He embraces the mission of Cretin-Derham Hall, and he will make an indelible mark on the lacrosse program."
Rosga is excited to come back to Cretin-Derham Hall. "You truly never leave the CDH family. The CDH community of alumni, former teammates, teachers and coaches all had a lasting impact on me as a student-athlete. I carried those experiences into adulthood and my professional career." Rosga said.
As a coach, Rosga's style is empowering. "My approach to coaching is very purpose-based. I believe in empowering young people to strive towards being the best version of themselves and growing through the challenges of athletic competition," he explained. "My goal is to make a positive impact with the next generation of young people at CDH, just as my coaches did for me."
Rosga has established a record of creating a championship culture in his program which he knows takes time and dedication to build. "Our program will be guided by purpose, character and principles of attitude, effort, grit, commitment, sacrifice, respect, trust and inclusiveness. I want the players to find joy and satisfaction in their personal development, while having fun competing with their teammates."
As a coach, he simply believes, "As much as we want to pursue championships on the field, I also want our players to develop into championship people."  
Before returning to CDH, Rosga was the head coach at Two Rivers/Gentry Academy, where he accumulated a 25-5 record in two seasons with two conference championships. During the 2022 season, the team reached the MSHSL State Tournament. He coached his All-American daughter Jaylen who was 2022 Minnesota Ms. Lacrosse, now playing for the University of Maryland.
Minelli-Ferstermacher Brings Experience as Associate Head Coach
Joining Rosga's staff is Ali Minelli-Fenstermacher, who will serve as Associate Head Coach. Minelli-Fernstermacher comes to CDH with a wealth of coaching experience both in high school and club lacrosse. Minelli-Fenstermacher served as the head coach of Prior Lake for seven seasons, leading the Lakers to a handful of state tournament appearances with 3rd, 4th and 5th place finishes and the previous two seasons with Rosga at Two Rivers/Gentry Academy. She has also coached for Lacrosse Monkey during club season. Coach Minelli-Fenstermacher was named MSHSL Girls Lacrosse Coach of the Year in 2017 and Section Assistant Coach of the Year in 2021.
"I am beyond excited to be a part of a really positive school and athletic culture. Purpose-based athletics is the reason I coach. I am passionate about empowering young women to be confident, service-based leaders that become influential members of our society." said Minelli-Fenstermacher. "Additionally, the CDH values are all values that I have personally and professionally. It will also be great to be a part of a Catholic school, and I'm looking forward to this, as a practicing Catholic myself."
Subscribe to our e-Newsletters