Letter from the Principal - November 2021
By Mona Passman, Principal
November 10, 2021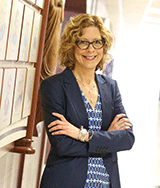 Today could be the last day we experience 50-degree weather for quite a while. This change in seasons always reminds me of the cycle of our school year. First trimester finals are just around the corner and we are gearing up for second trimester. Our first band, choir, and theater performances are complete and the fine arts are preparing for their holiday events. Fall sports are wrapping up and winter tryouts have begun. Our seniors are finishing their retreats and are starting their field work. Amidst it all, we opened the Ryan STEM center. We also held our first few masses, parent-teacher conferences, our first heritage celebration, Homecoming festivities, and Diamond Promotions.  
Being in the various stages of lockdown and online/hybrid school the last few years gave me a fresh outlook on this cycle of the school year. I've spent over thirty years in Catholic education and I admit, there have been times when I found myself, "going through the motions." Not this year. I appreciate school events, school routines, students, parents, faculty, and staff with renewed energy. It felt like I was connecting with old friends when I saw parents at parent-teacher conferences. I continue to feel immense pride in our students at our various school events, in the classroom, or greeting them in the hallways. I enjoy working with our teachers and staff, particularly our new faculty, to create the best learning environment we can together. I even see the challenges I face as a principal in a new light. On a personal note, I cherish and seek out time with my family and friends, no matter how busy I am at school.  
This Thanksgiving, I am grateful for the opportunity to gather with family and friends during the holidays. I am also incredibly grateful for this community and each of you — students, parents, faculty, and staff. As we near Thanksgiving, I invite each of you to recognize and give thanks for your daily interactions and routines. They are sacred.  
We are truly blessed.    
Happy Thanksgiving,
Mona Passman
Subscribe to our e-Newsletters
You might also like: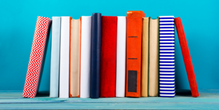 An optional book club, led by Stan Davis '88, gives faculty an opportunity to enrich and expand their understanding about DEI.
CDH held a prayer service on Friday, December 17, to remember Religion teacher Joe Moss.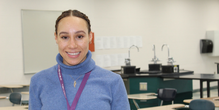 We are excited to have Gabriella Douglas joining us as a full-time Science teacher!