Letter from the Principal - September 2021
By Mona Passman, Principal
September 9, 2021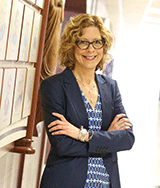 Dear Parents and Guardians,
Welcome back!
It feels so good to start the school year together. After experiencing varying degrees of isolation over the last eighteen months, I am particularly grateful for the communal aspect of CDH. Yes, the start of the school year with 940 teenagers brings a great deal of physical exhaustion, but I much prefer it to the emotional exhaustion and stress we all experienced at the start of last school year. 
Building our community under isolation was challenging. One of our most important priorities this year is renewing our school community. The vision of our founders, coupled with the mission and values of Cretin-Derham Hall, provide us with the foundation necessary to sustain this community.  In an otherwise polarized world, we are blessed to share this common purpose.  
Each of us — parents, guardians, faculty, staff, students, alumni, and friends — are called to recommit to our values of Catholic, Academic, Community, Leadership, Service, Diversity, and Equity.  The responsibility of living and teaching these values belongs to all of us.  While we may not always agree on the best way to implement these values, our shared commitment to them will unite us together with a common purpose.  
I invite you to read Romans 12: 4-13, the first reading from our opening faculty/staff liturgy. It begins, "For as in one body we have many parts, and all the parts do not have the same function, so we, though many, are one body in Christ and individually parts of one another. Since we have gifts that differ according to the grace given to us, let us exercise them."  
I leave you with the words shared by Mark McGuire, CDH Campus Minister, at our opening school Mass, "Through all that we have experienced, Lord help us to see our blessings and our part in this sacred mission."
Amen.
Have a blessed school year,
Mona Passman
Principal
Subscribe to our e-Newsletters
You might also like: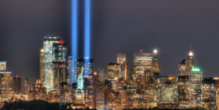 Twenty years later, remembering and reflecting on the tragedy of 9/11.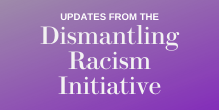 Cretin-Derham Hall made a commitment to Dismantling Racism in summer 2020, and we are continuing to pursue that mission with zeal.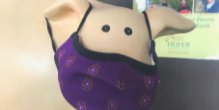 Empty Bowls continues to raise money to fight world hunger but in a pandemic-aware way. By Ellen Murphy '22, Communications Apprentice.