New Classes Coming Next Year
February 12, 2020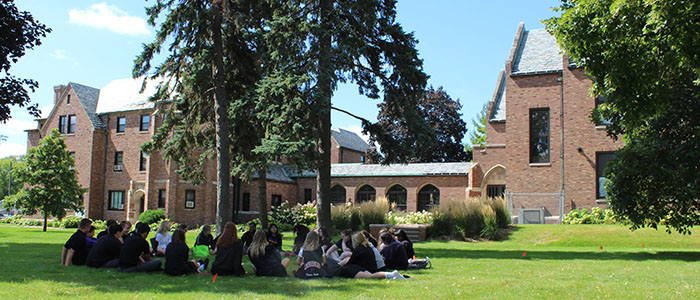 We are constantly revising our curriculum to offer the best education to our students. Next year, five new courses will be offered.
AP Micro Economics
AP Microeconomics is an introductory college-level course. Students cultivate their understanding of the principles that apply to the functions of individual economic decision-makers by using principles and models to describe economic situations and predict and explain outcomes with graphs, charts, and data as they explore concepts like scarcity and markets: costs, benefits, and marginal analysis; production choices and behavior; and market inefficiency and public policy.
Music, Sports, and Entertainment Marketing
Music, sports and entertainment marketing presents an overview of the various techniques and strategies used in meeting the wants and needs of consumers in the music, sports and entertainment industry as well as understanding how sport can be used to assist in the marketing of other companies and products.
Areas to be addressed are the uniqueness of music, sports and entertainment marketing in comparison to traditional marketing, an overview of the segments of the music, sports and entertainment industry, the importance of market research and segmentation in identifying the right music, sports and entertainment consumer, the use of date-based marketing in reaching the music, sports, and entertainment consumer, the overview of the marketing mix as individual units and the relationship between those units, and the development of sponsorship and endorsement packages.
Environmental Literature: Voices of the Earth
Do you enjoy the outdoors? Are you interested in learning more about the natural world, climate change, and our interconnectedness? How have writers examined these subjects? We will read awareness-raising essays about the spiritual essence of the world from such writers as Chief Seattle, Annie Dillard, Henry Thoreau, Rachel Carson, Mary Oliver, John Muir, and Richard Wright. We will study environmental activism and leaders such as Wangari Maathai, Jane Goodall, Winona LaDuke, Julia Hill, Greta Thunberg, Xiuhtezcatl Martinez, Angel Hsu, and Autumn Peltier.
We will do a research project on an environmental issue the student is motivated to learn more about, and we will practice public speaking, environmental writing, and taking an active or leadership role for an environmental cause. We will examine the writing strategies and methods of style in writing about the environment and the natural world. This class will raise our own and our community's consciousness about our beloved blue planet and our relationship to it. We will join the community of writers who have a hopeful vision for the future.
Read more about the development of this course.
Individualized Fitness
This course replaces a large portion of our PE curriculum to give students more control over their fitness choices. Students can choose between a variety of options each day. Typically, the options will be Yoga or Aerobics, Strength Training, and an activity or game. The class is team-taught by our PE department. Through this arrangement, students will be able to choose what they would like to work on each day and are not limited to one activity for a whole trimester.
Game Design
Our Game Development course will focus on the fundamentals of game programming, art design, and interaction development through hands-on lessons in the Unity game engine. This project-based course will test your skills making games across a variety of genres while building on technical skills developed in other STEAM classes. By the end of this class, you will have a sense of the scope and skills required to make blockbuster games and have a path to continue to develop your own talents in the future.
Subscribe to our e-Newsletters
You might also like: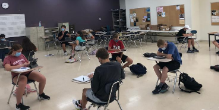 Angie Keske's Human Geography course gave incoming 9th graders the chance to learn in person.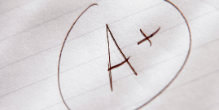 Many students earned a place on the Honor Roll for Tri III.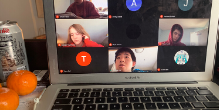 US History students held a virtual historical conference to debate the true start of the Cold War.