New Family Raider Experience
March 30, 2023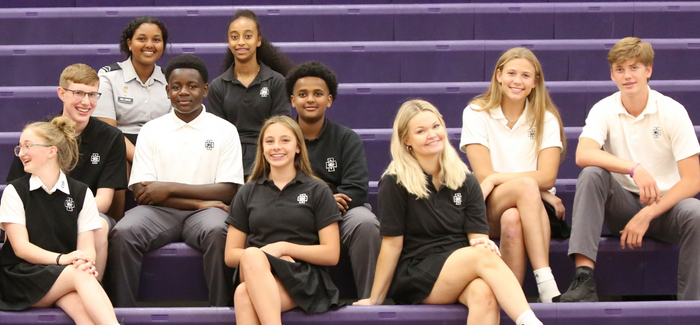 We know that choosing a high school is a big decision, and the only way to know if a school is right for you is to see it in action. That's why we have created the Family Raider Experience - a chance for 8th graders and their parents/guardians to see Cretin-Derham Hall during the school day.
The Family Raider Experience begins with a tour. Families will meet at 10:30 am in the Lentsch Forum. The admissions team will tour guests around the school for an hour.  At 11:30 am, our tour guests will head to Saul Hall and enjoy lunch. During lunch, parents and prospective students will hear from faculty, current parents, students, and leadership. Following lunch at 12:30 pm, the parents will depart and the 8th-grade student will stay for the last two periods of school and shadow a current student. 
We are very excited to welcome prospective families and show them our school community! 
Subscribe to our e-Newsletters