Ninth Graders Excel in New AP Course
May 17, 2019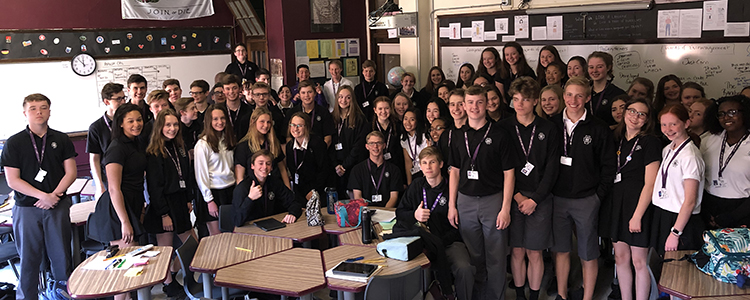 For the first time this year, CDH offered an AP Human Geography course, the only AP class for ninth graders. Almost 70 students took the AP exam, allowing them to earn college credit while they're still early in their high school journey.
Angela Keske, Social Studies teacher, developed the curriculum for a one-trimester Human Geography course in 2001. This year, the department agreed that some ninth graders were ready for the additional challenge an AP course provides and so she developed a two-trimester AP option. They believed that this course would help
 9th graders to be more geopolitically literate, while building skills needed for other college prep courses in our curriculum.
"I have heard from numerous students and their parents that the course is a challenge," Keske said. "Many parents have commented at how much their kid is talking about the course at home and how interested and concerned they are about our world."
Human Geography is the study of where things are and why. The course is structured thematically around economic geography, cultural geography, political geography, and urban geography. Students use contemporary global case studies and connect them to geographic and historical information. Topics studied include:
Problems of economic development and cultural change

Consequences of population growth, changing fertility rates, and international migration

Impacts of technological innovation on transportation, communication, industrialization, and other aspects of human life

Struggles over political power and control of territory

Conflicts over the demands of ethnic minorities, the role of women in society, and the inequalities between developed and developing economies

Explanations of why location matters to agricultural land use, industrial development, and urban problems

The role of climate change and environmental abuses in shaping the human landscapes on Earth
"Teaching 9th graders an AP course is unique. Our student response has been positive and outstanding," Keske said. "I could not have asked for a better group of students to launch this adventure with!"
Subscribe to our e-Newsletters
You might also like: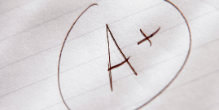 Many students earned a place on the Honor Roll for Tri III.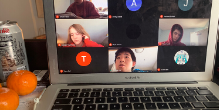 US History students held a virtual historical conference to debate the true start of the Cold War.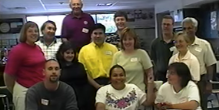 Teachers welcomed students back to campus in the fall of 1999.