A Peek at Our History
March 25, 2020
Members of the class of '92 Megan McManus, Molly McGinnity, Megan McGinnity, Mark Monogue †, Bridget McCann, and Kathy Altier showed off their Kowalski's uniforms on "dress for work day."
---
Every month, we pull out an old yearbook and take a walk down memory lane. Keep an eye out for your friends! Thanks to the @cdh_92 Instagram account for providing this great photo!
Subscribe to our e-Newsletters
You might also like: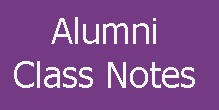 News from our distinguished alumni.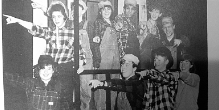 Derham Hall and Cretin collaborated in the spring of '86.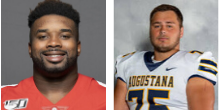 Jashon Cornell '15 and Jake Lacina '15 were both signed this weekend.