Phil Archer '99 Named MSHSL Associate Director
April 8, 2022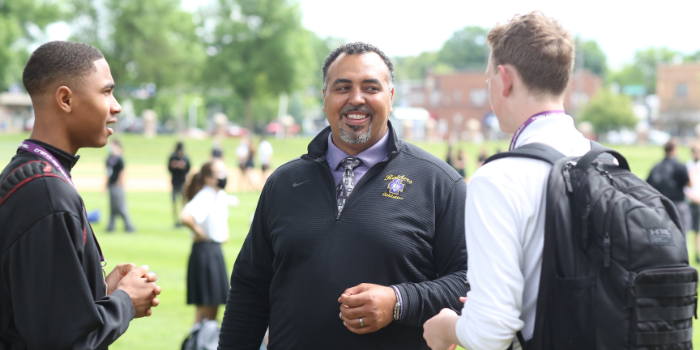 Cretin-Derham Hall's Athletic Director Phil Archer '99 will be joining the Minnesota State High School League (MSHSL) as an Associate Director.  
The MSHSL is the governing body for interscholastic athletic and fine arts activities for more than 500 public, private, online, charter, and home schools, serving more than 240,000 students state-wide.  
"While we will genuinely miss Phil's leadership at CDH, this new role offers him the tremendous opportunity to impact the high school experience for student-athletes at member schools all across Minnesota," said Frank Miley, President.  "I congratulate him and wish him well at MSHSL and will personally miss working with him."
Archer returned to his alma mater to lead our Athletic Department in 2017.  During this time, he maintained an Athletic Office that supported a very high level of student-athlete participation on our 27 varsity athletic programs with over 70 sports teams. Over the past five years, Raider Athletics remained competitive; of particular note, 11 teams and multiple individual student-athletes have competed in State tournaments. He established the biennial CDH Athletic Hall of Fame which honors distinctive alumni and teams for their athletic success. Beyond the Athletic Office, Archer was also instrumental in the school's effort to hire people of color and to grow diversity among the employees.  
When asked about his impact as Athletic Director, Archer hopes his relationships with students, staff, parents, alumni, and the broader community will define his years here. 
"The relationships that were developed over my five years at CDH was without a doubt the best aspect of my time here. There is nothing more rewarding than working with coaches, teachers and students to achieve goals and seeing progress towards those goals. A heartfelt thank you goes out to the entire CDH community, but a special thank you is needed for my athletic staff and coaches along with Mr. Miley and Ms. Passman for supporting the vision that I set for the athletic department," he said. 
Archer will continue to serve as the CDH Athletic Director through the end of the school year before starting at MSHSL in June. A search for a new Athletic Director will begin immediately.
Subscribe to our e-Newsletters
You might also like: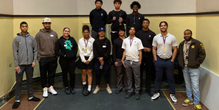 Students meet with their mentors for lunch.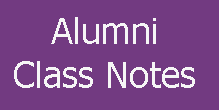 The latest news from our distinguished alumni.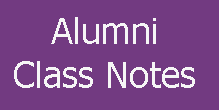 The latest news from our distinguished alumni.