Protecting the Heroes Who Protect
November 4, 2022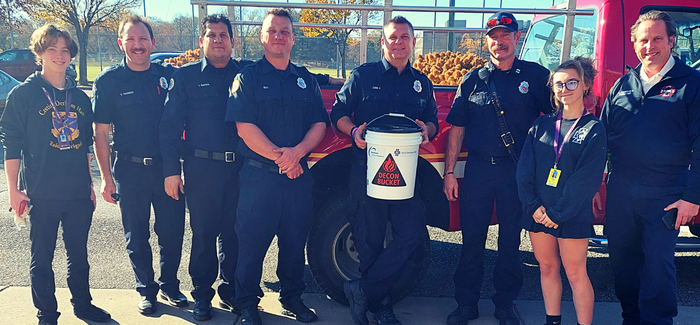 Community service is not only impressive on college resumes, but more importantly it is an excellent way to build character, develop skills and learn how to work with a team. Sometimes students seek out opportunities for community service for those reasons and sometimes they find a passion and all of these things come together organically. Ava Yets '24 had a great idea for a way to help our local community and decided to run with it.
While visiting Miami last year, Ava saw that firefighters were provided with decontamination buckets to clean up from cancer causing soot after putting out fires. These were not part of their standard supplies, but donated by a local group who wanted to take care of their firefighters. She immediately knew this was something she wanted to execute here in her own community.
After over a year of planning, which included connecting with the St. Paul fire department, establishing needs, getting approvals and securing financial and community sponsors, Ava was able to start putting her project, "Protecting the Heroes Who Protect," into action.
Two of her CDH teachers, Mr. Mark McGuire and Mr. Jesse Cusick '98, supported her throughout the project.  She worked with two other students, Ayden Burke '23 and Ava Wieland '24, to help with the final steps – assembly and distribution.
The supplies, which included Dawn soap, baby wipes, 12-inch scrub brushes, trash bags and foot covers, were purchased and assembled into "Decon Buckets."  Twenty-five of these buckets were ready to be distributed – one per fire truck. Ava distributed them to a group of appreciative firefighters, who would now be able to safely clean up after putting out fires. They invited her in for lunch at the firehouse as a way of thanking her for her efforts.
What's next? She would like to be able to replenish the supply as these buckets are used up. Thank you, Ava. What a great way to give back to your community!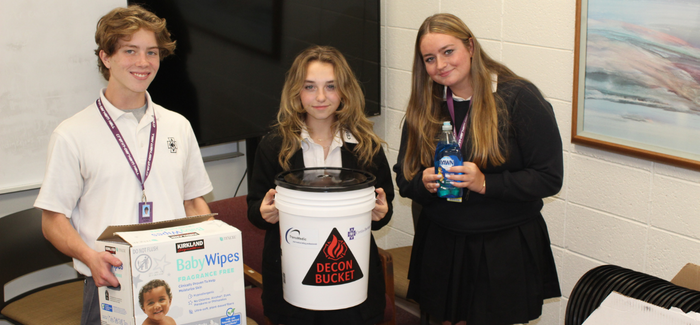 Subscribe to our e-Newsletters