Raiders Advance to State History Day
March 30, 2021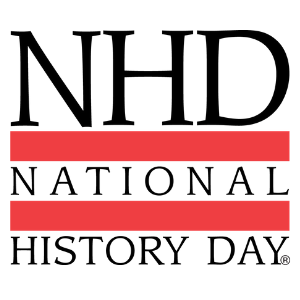 National History Day is an annual competition in which students complete a research project connected to a theme. The 2021 theme is "Communication in History: The Key to Understanding." Students had the chance to choose the format their final project would take, such as an exhibit, a website, an essay, or a documentary. 
Of the 31 projects that competed in the Metro Senior Regional Competition, 15 advanced to State, representing 22 students. Two other students were awarded an Honorable Mention. Congratulations to all of the Raiders moving forward in the competition!
Winners of the State competition will be announced in early May.
Individual Exhibit
Val Bezrukov - Telegraph the Most Significant Invention of the 19th Century
Paris Edwards - Muhammad Ali: Protesting through Athletics
Sophie Nemo - Margaret Sanger and her Work Towards Freedom for Women
Madeline Haider - Jane Gray Swisshelm
Jinwoo Oh - Hangui: Proper Sound to Instruct the People
Je'Teyah Thomas - Nina Simone's "Mississippi Goddam"
Adamari Vargas-Jimenez - Bilingual Education
Honorable Mention
Charlotte Monroe- Jazz Age: Hear Their Voice 
Sam Laughlin - The Boundary Water Controversy 
Group Exhibit
Cecilia Amann, Ella Schuler and Sophia Lentz - The California Gold Rush
Meredith Anfang and Catherine Gaertner - Brown v. Board of Education
Ava Junker and Mara Gleeson - Mayo Clinic: Revolutionary Communication
Jerilyn Stark and Heart Mix - Philippine American War
Individual Website
Jeffery Ko - Yam Fu: How Tanslation Impacted a Country
Group Website
Mason Tansey and Samuel Morford - The Vietnam War: The Living Room War
Maggie Roberto and Norah Malloy - American Sign Language
Individual Documentary
Charlie Geiger - Tim Burners-Lee and the World Wide Web
Subscribe to our e-Newsletters
You might also like: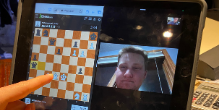 The club will be meeting on Mondays during the 11/12 Flex.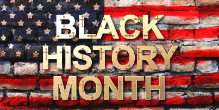 CDH Celebrates Black History with historical facts, motivational speaker.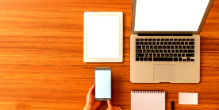 New Apprentice program highlights student voices.