Raiders Provide Free Tutoring for Elementary Students
February 18, 2021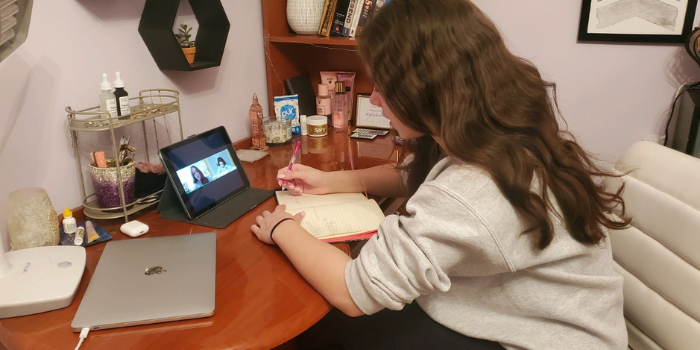 Many children throughout the Twin Cities have been attending school primarily online for the better part of a year now. That is challenging for teenagers, but often even more difficult for younger students, who are still learning how to learn. 
Ariana Awiszus '24 is an only child, but she participates in dance with students from across the metro, many of whom have younger siblings.
"I was talking to my friends, and realized how hard it is for kids to be online in elementary school," she said.
Awiszus wanted to find a way to help. She had previously worked as a Ski Instructor at Como Park, so she had experience working with younger kids. She took an online course in tutoring, which taught her how to set learning goals and work at the unique pace of each student. She recruited a few friends and launched HomeworkAid.org.
The platform allows parents to easily schedule tutoring slots for children in grades K-6. The tutors volunteer their time to meet virtually and help kids practice, review, and complete homework.
"A lot of parents have been really grateful that it's free," Awiszus said. "I talked to a family where the Mom was really struggling to juggle everything, and she was so glad that we were able to help her kid."
The sessions are fully virtual, which has provided a surprising side benefit in addition to following social distancing protocols - no one has to drive anywhere. Many of the tutors are under 16, and virtual sessions are easier to schedule and mean that neither they or their students need to get a ride to a meeting. They plan to continue offering virtual tutoring after the COVID-19 crisis has passed. 
"We hope to continue to reach out to more students and keep it effective for a long time," said Awiszus.
They are currently looking for more students. If you know a child in grades K-6 who could benefit from a little extra support, schedule an appointment through HomeworkAid!
Subscribe to our e-Newsletters
You might also like: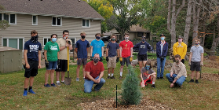 For his Eagle Project, Willems created a natural fence between Mendota Elementary School and a neighbor.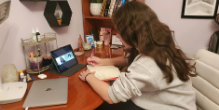 Ariana Awiszus '24 was inspired to found HomeworkAid when she realized how challenging online school can be for young children.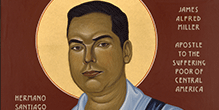 The Feast of Blessed James is celebrated on February 13.