Retreat Welcomes 9th Graders to CDH
September 30, 2019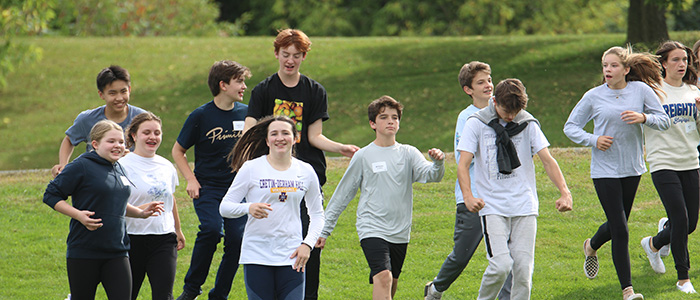 The class of 2023 gathered on September 26 & 27 for a day of prayer, reflection, retreat, conversation, and play at St. Peter's Church in Mendota, just four weeks into the start of the school year. 
The theme of the retreat was:  We love and care for one another as God loves and cares for each of us.  
Fr. Pat Kennedy '69 started each of the retreat days with the celebration of the Eucharist. School Counselor Katie Shead and Dean Jerry Kline shared stories about the importance of taking the time to really come to know one another and to avoid rushing to judgment and make assumptions about others. 
Senior and Junior Link Crew leaders modeled how to have fun through the icebreaker games. They also helped to break open important challenges confronting the newest high school students through the small groups they led and offered relevant, practical advice during the post-lunch Q & A panel.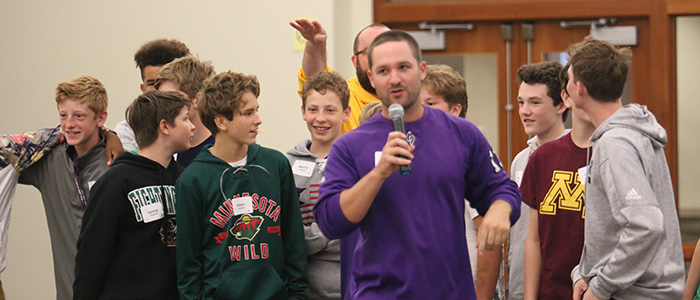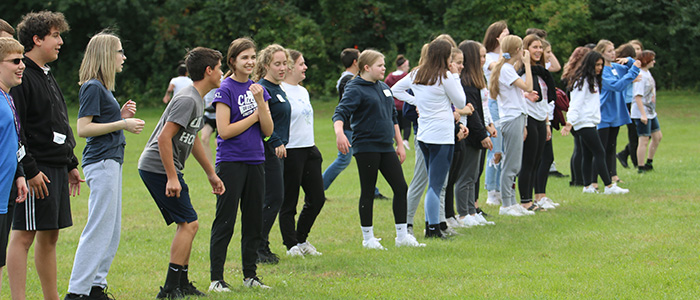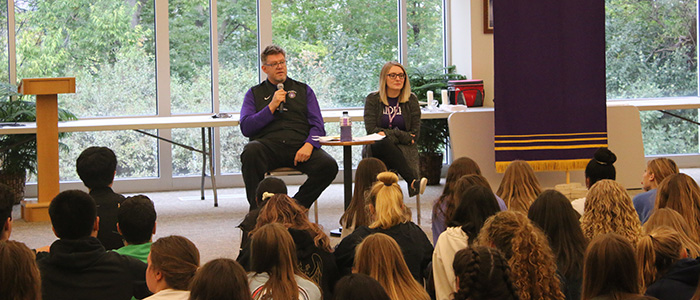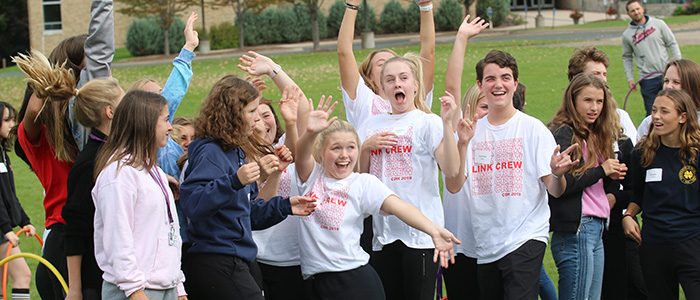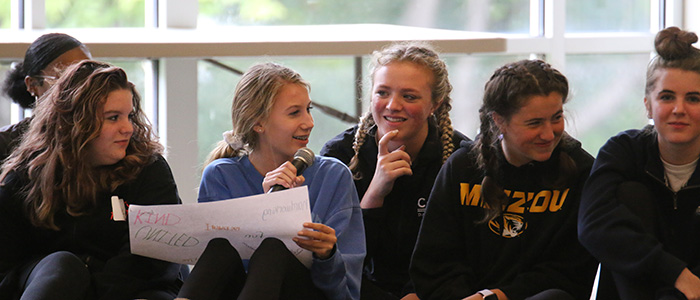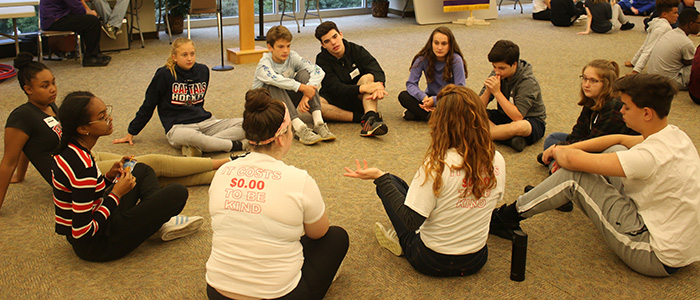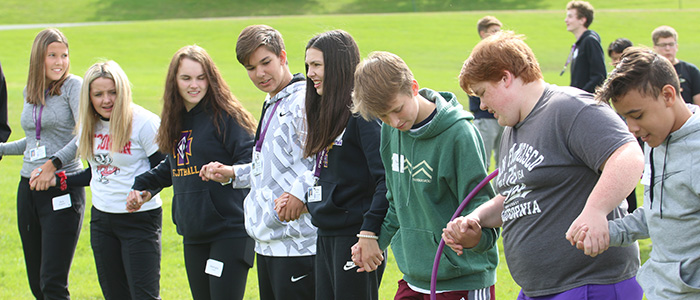 Subscribe to our e-Newsletters
You might also like: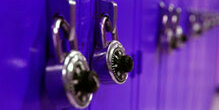 The latest news from Athletics, Counseling, Band, Theater, and JROTC.
A message from Principal Mona Passman.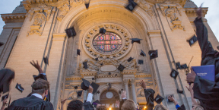 The Class of 2021 graduated on May 26 at the Cathedral of Saint Paul.