Robotics Teaches STEM Skills and More
April 4, 2019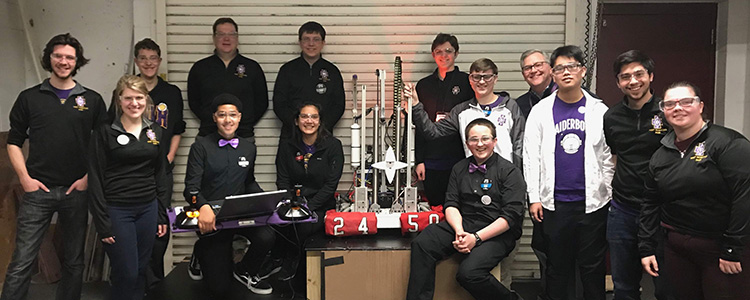 Programming, engineering, project management, problem-solving, marketing, and more all come together on the RaiderBots. CDH's Robotics team is made up of about 20 students who create a robot that can compete against schools from across the metro area.
FIRST Robotics, the umbrella organization, creates a new challenge every year. In this year's challenge, "Destination: Deep Space," robots had to travel from their home base to a spaceship in the middle of the field and load it with various supplies. Teams are required to start from scratch every year, building out a completely new robot.
"It takes a lot of technical skills, like programming and building, but also teamwork, communication, and planning," said Callahan Rios '19, team co-captain.
Problem-solving is one of the primary skills that students build through Robotics, and the organization encourages a model they call "coop-etition," where teams help each other out to keep the level of play high. For example, when CDH got to their competition in Duluth last month and realized they were missing their robot's bumper, they asked other teams for extra parts and quickly built a replacement.
"It's really about learning the mindset of having a Plan A, a Plan B, and the ability to figure something out if neither of those work. The students learn how to solve problems without getting overwhelmed, which is a great skill for the real world," said Coach Lexie Klaus Montelibano '12.
All that problem-solving feels worth it when they finally get the robot to do what it's meant to do. This year's game involved making the robot climb a ladder, and the team kept getting stuck. Until, while they were in Duluth, they finally got it to happen. To see the robot in action, check out the video here. The CDH robot is the one with "2450" painted on the side. 
"Watching it climb, after we put all that work in - that was probably the best moment of the season," said team co-captain Thomas Cunningham '20. 
Cunningham joined robotics as a ninth grader with an interest in programming but no experience.
"People think you have to know things to join," he said. "You definitely do not. There's something for everyone, and if you have any interest in STEM and the time to commit, you'll learn a ton."
Rios agreed. "It's hands-on learning, which is the best kind," she said. "You just play around until you figure it out - it's not even hard."
Montelibano, who coaches the team along with her husband, Nick Montelibano '12, finds that Robotics combines her favorite things about engineering. The students enjoy working with professionals in the field and learning from them.
"It's similar to a work environment in some ways," Rios said. "They're adults with jobs so they treat it like a job. They help us but don't solve things for us, and expect us to be responsible."
This year's season just ended with the Minneapolis Regionals at the end of March. Next year's season will start in the fall. Students who are interested in joining should contact the Montelibanos at themontelibanos@gmail.com.
Subscribe to our e-Newsletters
You might also like: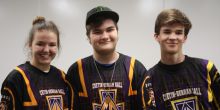 The clay target shooting team took home honors this season.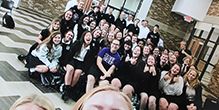 Sixty members of the Class of 2019 graduated as part of the National Honor Society.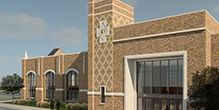 The new school entrance and gathering space are slated to finish in November.