Service Remains at the Heart of CDH
By Greta Cunningham '23, Communications Apprentice
March 25, 2021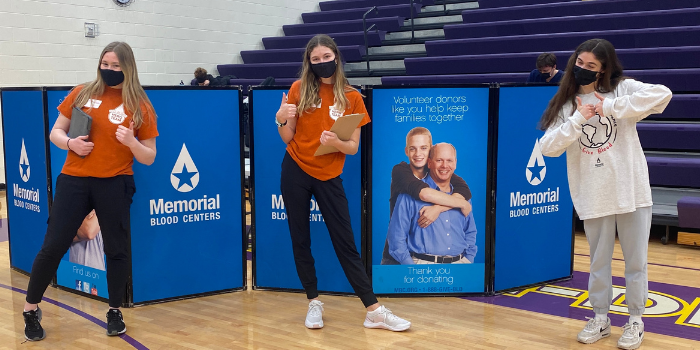 Cretin-Derham Hall has a long-standing value of service. However, in the midst of the pandemic, many of the service opportunities CDH traditionally offers have had to be canceled or postponed. Luckily, that hasn't stopped Raiders from finding ways to contribute to their community. 
"Service has always been an essential part of high school for me. It's something I'm very passionate about, and this year, a lot was shut down, so being able to do the blood drive was really special," said Tatum Evans '21, one of the drive's chairs. 
The blood drive is one of the many service projects CDH students made happen this year. Evans, along with co-chair Alice Spong '21 have loved the drive since they were 9th graders. 
"I think the blood drive really shows the heart of the CDH community. Our values of service go through every single person that attends CDH, so when we experience this sense of community at the blood drive, we share it with the alumni and retired staff who come, because they have the same values," Spong said. 
This fall, the chairs were excited to provide 58 units of whole blood and 48 units of double red blood cells. 
"There was a woman that was out for a walk, who saw a blood drive sign on our front door, so she came in to donate even though she didn't know anything about it beforehand. It turned out that she had taught here years ago. I think the fact that a former teacher was able to come in, give back to the community, and do something through the school that she was a part of for so long sums up CDH values," said Evans. 
Running the blood drive is an act of service that simultaneously creates an opportunity for countless other members of the CDH community to participate in service as well by donating blood or volunteering. Blood drives have been a part of the Raider community since before the merger of Cretin and Derham Hall in 1987. Other long-standing projects include working with the Wilder Foundation Child Development Center, Lasallian Youth during the Night to Fight Homelessness, Second Harvest Food Bank, Feed My Starving Children, Second Stork, Habitat for Humanity, Heifer International with Empty Bowls, and Dorothy Day. Students also have a unique opportunity to serve with projects run by CDH's co-sponsors, the Christian Brothers and Sisters of St. Joseph.
"From the very beginning, St. John Baptist De Lasalle and the Sisters of St. Joseph said that we need to be present to the needs of the people in front of us. The goal of service at CDH is ultimately justice to address a system that is broken and keeps people in places of poverty. We want to create a space where people can experience a sense of dignity and respect," said Peter Gleich, Campus Ministry.  
Allison Sowatzka '22 is one of the many Raiders who usually volunteers at Dorothy Day and got involved with the Blood Drive this year, becoming another co-chair this spring. 
"CDH opened my eyes to all the opportunities that I have to be with people who need it most. CDH has played a big role in helping me be more involved," said Sowatzka.
Sowatzka is also a member of the CDH Student Council Executive Board and helped organize another student-run project this year, a supply drive to support the homeless of the Metro Area. Remi Pye '21 brought the idea to the Executive Board, and together they created a system to receive monetary and material donations from the community, publicized the drive, contacted organizations, and ordered needed items to fill bags for homeless individuals.
"I loved all the hands-on work that we got to do. We really got to be a part of the whole process. Remi was able to bring this idea to Student Council, and it went so far, so hopefully it shows other people in the community that if they want to make a change, they can really have an impact," said Sowatzka. 
Aside from the toiletries, snacks, and winter gear the students ordered, each bag included a list of local assistance, developed by Pye. The pamphlet was divided into four sections — health, free meals, temporary shelters, and affordable housing — and listed some 30 different locations where people could get everything from mental health support to free COVID-19 testing. 
"Pre-pandemic, my mom and I used to pass out bags to homeless people on the street who needed help with items like snacks, coupons, and hand warmers. I wanted to elevate that this year. Homelessness is a real issue in our community, and it's our job as part of the community to do something to help," Pye said. 
While the material support the bags provided was essential, it wasn't the only kind of support Remi envisioned them providing. 
"I wanted the bags to be something tangible to remind the recipients that there's still hope in this world," he said.
Cecilia Shearon '21, a leader of CDH's Creative Writing Club, shares a similar goal for the club's service. They have been sending cards to St. Therese Senior Services at St. Odilia around various holidays. Most recently, they spent a club meeting crafting Valentines to deliver.
"It's so important to make sure the people who are the most vulnerable in our community are still able to feel connected and know that there are others thinking and looking out for them," she said. 
While the creative writing club's initiative supports the elderly in our community, another CDH student's project was aimed at empowering children. A senior, who wished to remain anonymous, spent this summer collecting over 100 children's books to distribute in Little Free Libraries in her community with her mom. 
"We feel it is important to start teaching kids about antiracism at a young age, so our goal was to provide books that address racism and what to do about it in a format children will understand. Our hope is that these books will help families start talking with their young children about antiracism and its importance. We also wanted to include books that display Black joy so that young Black children can see themselves represented, and white children can see positive examples of their Black peers," she said.
They received book recommendations from Black-owned bookstores, Black authors, and friends and family. Through social media and word of mouth, they are able to receive monetary donations, book suggestions, and little free library locations. 
"My favorite part was definitely driving around the Twin Cities with a car full of books and actually getting to fill up so many Little Free Libraries. It also was super cool to see that, in the days and weeks that followed, the Little Free Libraries that I drive by frequently no longer had the books we had placed in them," she said. 
These students, along with many others, made sure service could still be part of their school experience this year, even though many traditional service programs were not an option due to the pandemic. Seeing so many students take it upon themselves to live out CDH values of service shows that their endeavors will not stop when they graduate, but foster a lifelong commitment to the community. 
"Service has been stressed since my freshman year, so starting our own service project felt like the right way to represent CDH values. With COVID, we haven't been able to do as much this year, so it felt great to organize this. Service is just such a big part of CDH," said Shearon.
---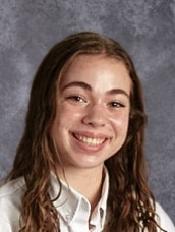 Greta Cunningham '23 is a Communications Apprentice. She is passionate about writing and participates in the CDH Chronicle and the Creative Writing Club. She is also involved in Student Council and competitive figure skating. "I want to have a dynamic role in spreading Cretin-Derham Hall's message and core values, specifically, community and service, during these times," she said.
Subscribe to our e-Newsletters
You might also like: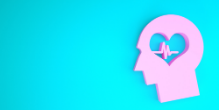 Six students share what has brought them joy during a particularly challenging year. By Danny Honsa '22 and Valerie Krinke '22, Communications Apprentices.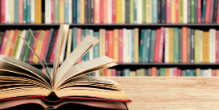 Looking for your next read? Check out this month's recommendations from our librarian!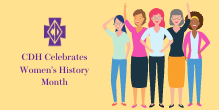 Valerie Krinke '22 and Allison Sowatzka '22 reflect on what Women's History Month means to them.