Spotlight Shines on CDH Theater
June 12, 2019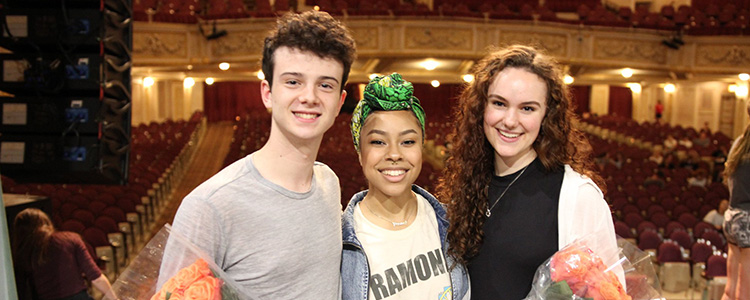 The theater department had a great week, with many students earning recognition for their excellent performances and production work this year.
The Jimmy Award
At a Spotlight Awards rehearsal on June 7, Will Dusek '19 was announced as one of two Jimmy Award nominees from Minnesota. 
The Jimmy Awards (also known as the National High School Musical Theatre awards) are presented by The Broadway League Foundation. All nominees spend a week in New York City, where they enjoy master classes, private coaching, and interviews with theater professionals. The week culminates with a show on June 24 at the Minkoff Theatre on Broadway, where 

the Jimmy Awards for Best Performance by an Actor and Best Performance by an Actress are presented.
"What makes Will extra special is that he is as kind as he is talented. And, he is enormously talented," said Theater teacher Katie Kreitzer. "He has a community of theater alumni who are so proud of him and who feel like they know him from the 25 Year Reunion Performance and we all can't wait to see where he goes."
In the fall, Dusek will be attending Illinois Wesleyan University School of Theatre Arts pursuing a BFA in Musical Theatre.
The Spotlight Awards
The Spotlight Awards were held June 11 at the State Theater. These awards 
honor high school musicals and students by formally recognizing the extraordinary achievements and process of developing the young artists, onstage and offstage, in our state's high school musical theatre programs.
Hunter Hansen '20 and Karissa Tschida '19 performed in the Featured Dancer number. Mary Grace Shearon '19 played her trumpet in the Outstanding Orchestra number. Will Dusek and Emma Schuld '20 performed in the Outstanding Awards numbers. 
Jesus Christ Superstar won several overall awards:
Outstanding Overall Production
Outstanding Costume Crew
Outstanding Overall Technical Crew
Outstanding Student Orchestra 
Outstanding Acting Performance
Outstanding Lighting and Sound 
Many of our students also won individual awards:
Outstanding Performance in Leading Role - Emma Schuld and Will Dusek
Honorable Mention in a Supporting Role - Ciera Nedoroski '20 and Delaney Siegler '19
Evaluator Shout Out - Flannery McGreevy '21, Emmanuel Monrovia-Tommy '20, Hunter Hansen '20
Outstanding Technical Leadership, Stage Manager - Tatum Evans '21
Outstanding Technical Leadership, Lighting Designer - Betsy Rosemark '20
Outstanding Technical Leadership, Sound Designer - Kate Dario '20
Outstanding Technical Leadership, Costumer - Maddy Kestner '21, Nick Guzik '21, Maddie Schearer '22
Subscribe to our e-Newsletters
You might also like: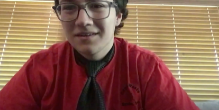 Check out the Improv class' humorous take on Online School!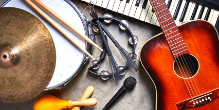 Congratulations to the four Raiders who earned Band awards!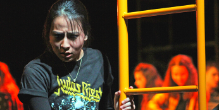 Schuld's professional career as a performer is kicking off in the most 2020 way imaginable - virtually.