Stupka STEAM Week Celebrates Learning
April 13, 2022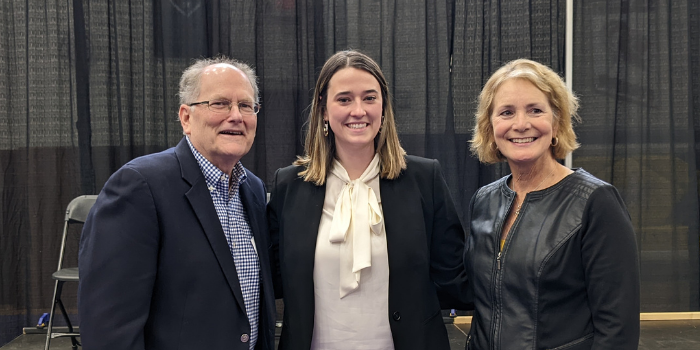 The inaugural Stupka STEAM Week was held April 4-9. This week, which honors Rob Stupka '02, was intended to introduce CDH students to Rob's story and to the countless different opportunities available to them in STEAM fields. 
The week began with a kickoff event attended by all students. Rob's parents, Bob '73 and Diane Stupka, shared his story, and then Madigan Rios '22 and Mikael Coenen '25 were presented with STEAM scholarships from the Board of Directors. Finally, the Robotics team demonstrated their robot. 
On Tuesday and Thursday, students had two different options for Flex time - they could check out the Virtual Reality room with Computer Science teacher David Sobolewski or create fun projects with the Playful Learning Lab from St. Thomas University.
On Wednesday, students had an opportunity to attend a panel of professionals in STEAM Careers. These professionals shared their backgrounds and advice on building a fulfilling and successful career. 
On Friday, STEAM Coordinator Ellen Schafer '10 met with faculty and students who haven't spent time in the STEM Center yet to help them understand how the Center can support their teaching and learning. The STEM Center at CDH is intended to be used by classes in all curricular areas, giving our students unique learning opportunities even in areas that are not traditionally part of STEAM. 
Rob's love of science started at an early age and was cultivated during his time at CDH. His parents hope that this week may have encouraged more students to follow in his footsteps. 
"We're hoping that by telling Rob's story, we might inspire some of these students currently here to kind of follow in Rob's footsteps," Bob said. "We know it's not going to be for everyone, but we would hope all of them find a passion and we hope a lot of them find it in science. We just hope they find something that they love as much as Rob loved what he was doing and keep going forward and doing great things with the rest of their lives."
Subscribe to our e-Newsletters
You might also like:
In honor of the Class of 2022, consider a donation today.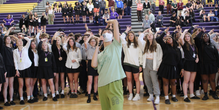 Our all-school assembly included music, dance, and a fashion show!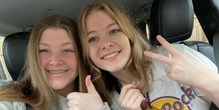 Follow along with a day as a CDH ninth-grader!