Superior General Br. Armin Luistro, FSC Visits CDH
January 20, 2023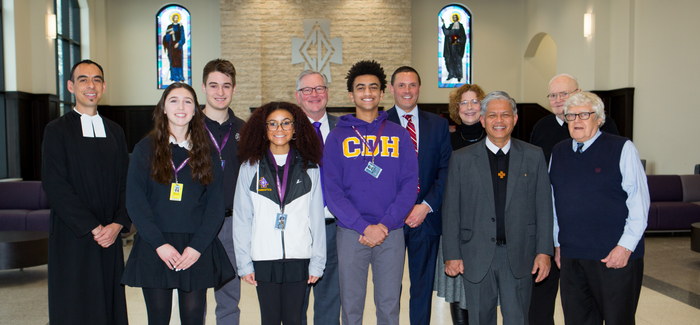 Cretin-Derham Hall was honored to welcome newly elected Superior General Br. Armin Luistro, FSC, originally from the Philippines, to CDH on January 20. He was accompanied by Br. Chris Patino, FSC, General Counselor.
Br. Armin was in the Twin Cities to receive an honorary doctorate degree from the University of St. Mary's. Br. Michael Rivers and the CDH Brothers' community hosted them at their residence.
Part of the visit was spent interacting with students, faculty and staff as they toured the school and stopped in classrooms. There was a lot of excitement about having him here and the students had a lot of fun interacting with him. He was impressed with what he saw and liked to see that students were often working with one another, not just doing their own individual work. He was also impressed with the "engaging, respectful and excited" behavior of the students and had some kind parting words. "The Lasallian spirit is alive and well at CDH. Please congratulate your entire community on what a wonderful school you have."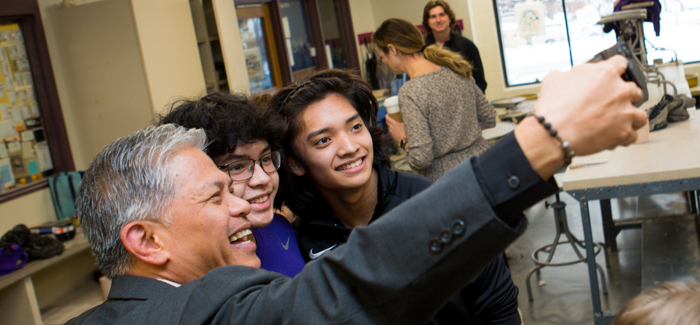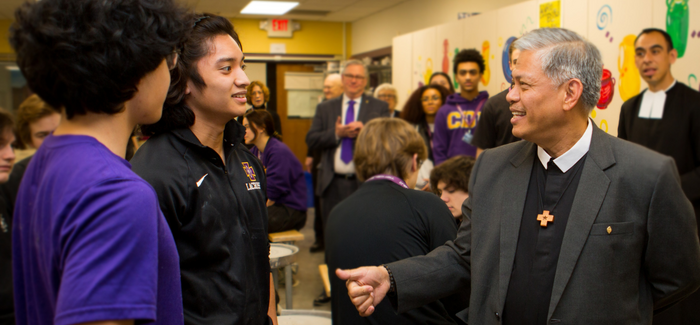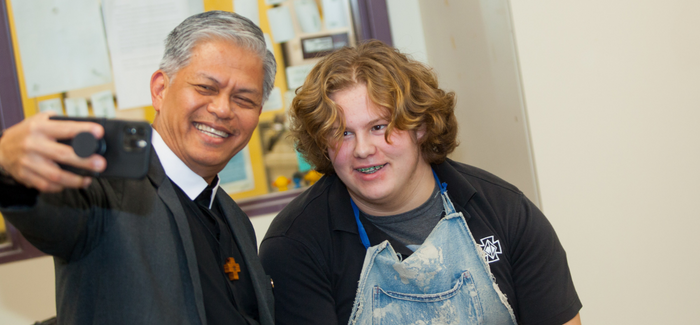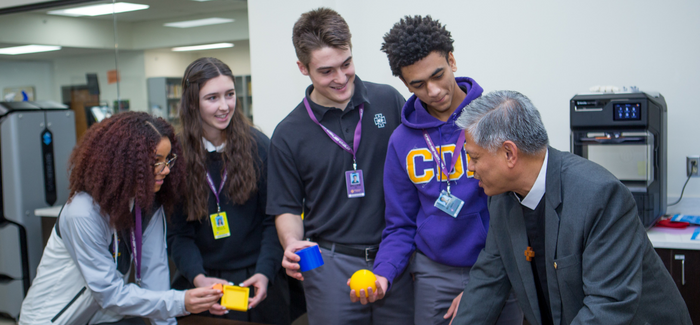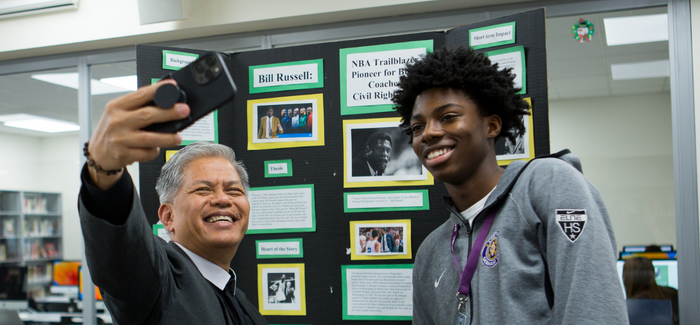 Subscribe to our e-Newsletters