Supporting CDH: Former Parents Committed to Accessibility
November 22, 2021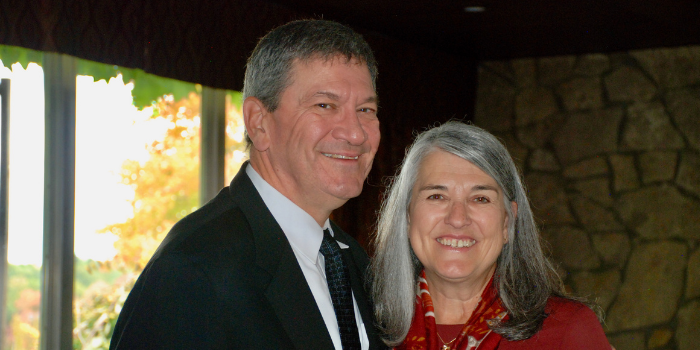 The Strong Foundation. Vibrant Future Campaign kicked off in 2018 with a goal of $22 million. Thanks to the investment and support by donors in the quiet phase of the campaign, more than $19.5 million has been raised.
The impact of that generosity is already far-reaching and significant and can be seen in the construction of the Ryan STEM Center, generous tuition assistance, and essential infrastructure improvements. The campaign also supports CDH's partnership with the Believe + Read literacy program launched by the Catholic School Center of Excellence (CSCOE).
The Campaign is chaired by Kevin and Teri McCloughan and David and 
Maria Wagner Reamer '82
. The honorary chairs are 
Tom '68
 and Debbie Lentsch. This month, the McCloughans share why CDH is so important to them, and their pride in being part of this campaign.
Meet our Supporters: Kevin and Teri McCloughan (Parents '12,'10, 08, 06)

Why have you chosen to serve as campaign chairs? 
We are both firm believers in the value of the CDH experience that provides a solid foundation for young adults to go out and be compassionate and driven in whatever they choose for their life's work. It is also important to have the Catholic education remain accessible to a diverse group of students and to have these students have access to facilities that meet the educational and social needs of today.
Why do you believe this campaign is important, beyond our standard annual fundraising?
There is a continued growing demand for financial support for our students and their families. We want to make sure that our community can keep up with the needs of those students who want to be a part of the CDH community. In addition, the upgrades to the facilities are an important part of the legacy of those that build the school. We need to take care of our physical plant and make sure that it can continue to meet the needs and demands placed upon it.
Why would you encourage people to participate in the campaign?
It is a great way to be part of the continuing legacy of making CDH a place that is accessible to many students just as our founding orders and a long line of benefactors and parents have done for the past 134 years. It is what makes the CDH community so special.
What do you hope that your gift provides to current and future students?
The opportunity to learn and grow in an environment that provides a strong foundation for their path in life.
Thank you, Kevin and Teri McCloughan! To join them in supporting the 
Strong Foundation, Vibrant Future
campaign,
make a gift today. 
Subscribe to our e-Newsletters
You might also like: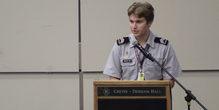 November is Native American Heritage Month.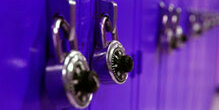 The latest news from Athletics, Counseling, Band and Choir, Theater, and JROTC.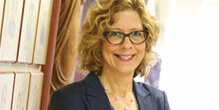 A message from Principal Mona Passman.