Supporting CDH: Legacy of Chris Dell '07 Lives On
February 14, 2022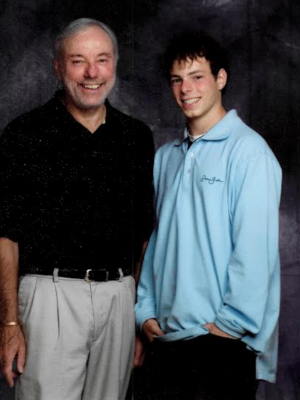 An endowment is a way of making a perpetual impact. When donors establish an endowment at CDH, we steward their gift to ensure it will grow and impact Raiders for years to come. 
After Chris Dell '07 passed away in November 2020, his father Richard Dell established the Christopher A. Dell '07 Memorial Scholarship in his memory. The scholarship helps an incoming ninth-grader afford a CDH education.
Chris was an AP student at CDH, a Boy Scout, and an athlete. He volunteered at Union Gospel Mission and the Wilder Child Guidance Clinic. He earned a bachelor's in kinesiology from the University of Wisconsin - Madison and worked at Regions Hospital in the surgical care department. 
Richard established the endowment to ensure that Chris's legacy will live on and future students will have the opportunity to experience the same CDH education that Chris loved. 
Meet the Donor: Richard Dell
Why did you choose to make a gift to CDH in honor of Christopher?
I believed that one of the best ways to honor our son's life was to establish an endowment in his name at CDH. His mother and I value and take some comfort in the fact that the endowment will remain in effect and continue to provide scholarships after our deaths. 
What do you hope your gift provides to current and future students?
We are well aware of the high costs of providing a quality educational experience for students today. It is important to us that we are able to assist a student with these expenses.
Why would you encourage other people to make endowment gifts?
Some of Chris' happiest and most important times occurred during his four years at CDH. He was provided with an environment that allowed him to grow intellectually, socially, emotionally, and spiritually. 
What was Christopher proud of from his time at CDH?
Chris was an A student in Advanced Placement classes. He pitched on CDH's 2007 State Championship baseball team. He earned a Suburban East All-Conference Honorable Mention for Outstanding Athletic Achievement.
To make a gift to Chris' endowment, give online and write "Christopher A. Dell '07 Memorial Scholarship" in the comment field or call 651-696-3318. To establish your own endowment, connect with VP of Advancement Rob Bollinger at rbollinger@c-dh.org or 651-696-3343.
Subscribe to our e-Newsletters
You might also like: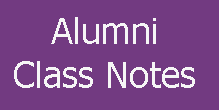 The latest news from our distinguished alumni.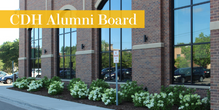 Join the CDH Alumni Board or become a Class Representative!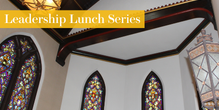 Talented businesspeople in our community share their stories with CDH students.