Supporting CDH: Taking Advantage of the Tax Code
December 16, 2021
If you're 70 ½ or older, making a Qualified Charitable Distribution (or QCD) from your IRA to support current and future Raiders may be your most tax-savvy way to give. Your gift won't add to your taxable income and it allows you to meet your required minimum withdrawal for the year.
This is a great option for making a difference with your savings while taking advantage of the tax code! Beginning in the year you turn 72, you can use your gift to satisfy all or part of your required minimum distribution (RMD). The transfer generates neither taxable income nor a tax deduction, so you benefit even if you do not itemize your deductions. Since the gift doesn't count as income, it can reduce your annual income level. This may help lower your Medicare premiums and decrease the amount of Social Security that is subject to tax.
Discover all the benefits of a QCD and get started at IRA Charitable Rollover.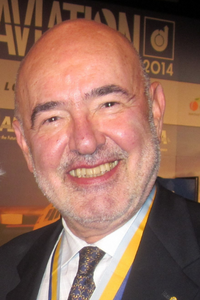 Meet an IRA Donor: John Erdos '54

Why do you give to CDH?
It's just something I have to do. Like breathing.
Why do you give via your IRA?
It is a win-win proposition. A direct distribution to a qualified charity from my IRA is tax-free. It counts as part of my annual Minimum Required Distribution (yes, I'm over 72). And it goes to my favorite cause. What could be better?
What do you hope your gift provides to current and future students?
I trust that it gives more young people the same opportunity for personal and intellectual growth that I enjoyed during my years at Cretin, and the benefit of a solid education with a Catholic perspective.
Why would you encourage other people to give?
Tell me a better way to spend your disposable income. The return is immeasurably rewarding. And I've never missed a dollar that I've given to CDH or any charitable, religious, or educational cause.
How do you stay connected to CDH?
My job out of college first took me 1900 miles west and then 1300 miles east of CDH, where I eventually retired, so I haven't had many opportunities for physical contact with the school or my classmates. My only real regret about leaving St. Paul is that I could not send my children to CDH. But fortunately, the Class of 1954 has an active corresponding secretary who keeps me, and my classmates, informed of ongoing activities and events via frequent email communication. I've made almost every Class Reunion – for sure, the 25th, the 50th, and the 60th – and I'm looking forward to the 70th, God willing.
Subscribe to our e-Newsletters
You might also like: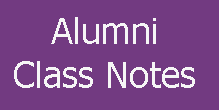 The latest news from our distinguished alumni.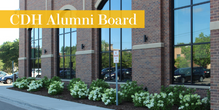 Join the CDH Alumni Board or become a Class Representative!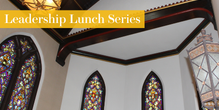 Talented businesspeople in our community share their stories with CDH students.