Celebrating AAPI Heritage Month
May 19, 2022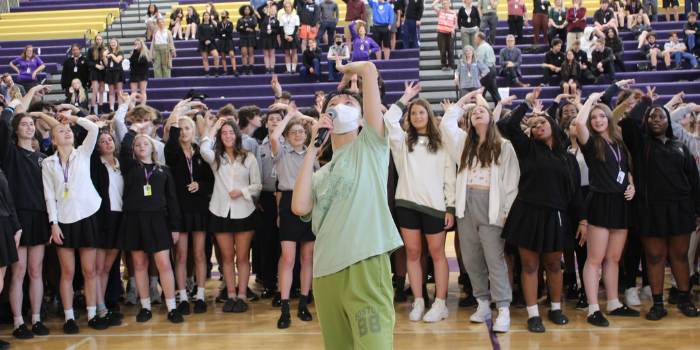 We held our AAPI (Asian American/Pacific Islander) Heritage Month Assembly on May 18. It was a great opportunity to celebrate a wide range of cultures, and included demonstrations from both our students and outside performers.
Our emcees were Tavary Un '22 and Keyon Archer '25.
The assembly started with a performance by Jarrelle Barton, an American Guzheng musician, trained in traditional folk and classical contemporary Chinese music. The guzheng is a Chinese stringed instrument that can be traced back to the 6th century BC.
Three Amerigo students, Yanwen Eva Wang '23, Rui Iris Xiao '22, and Jinyan Jane Xie '23 shared a performance of a traditional Chinese dance, accompanied by Chang Mia Xiaoning '23.  
Next was a brief fashion show, with students Camron Vang '23, Steffen Xiong '23, Yunxuan (Stacy) Shi '24, and Youhe (Jessie) Zhang '23 wearing traditional clothing from their cultures.
Finally, Chinese Dance Theater Choreographer Ao Liu demonstrated Chinese dance moves and invited students to join in for a group dance in the middle of the Field House. 
We had a great time celebrating these cultures!
Subscribe to our e-Newsletters