Class Notes: September 2021
September 20, 2021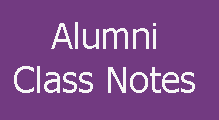 1940s | 1970s | 1980s | 1990s | 2000s | 2010s
Share your news with us! Submit a Class Note to news@c-dh.org. 
1940s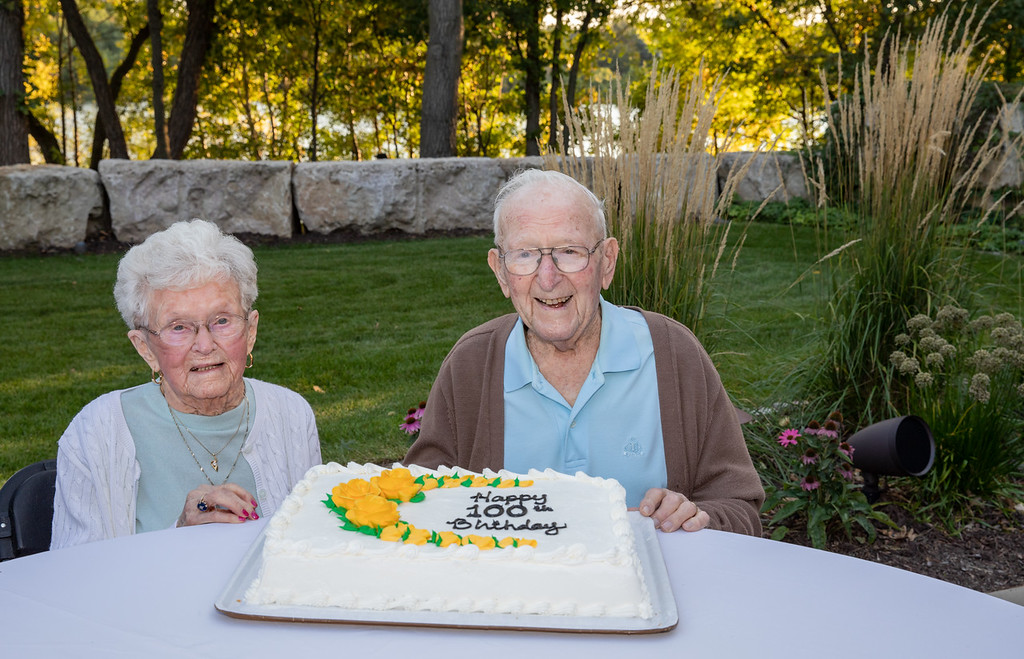 Vince Arceno '40
and his wife Leona celebrated their 100th birthdays together.
A bridge in West St. Paul was dedicated in honor of
Private Joseph Marthaler '42
 who was killed in action at Iwo Jima on February 20, 1945. 
Fr. Patrick Kennedy '69
gave a blessing at the dedication earlier this month.
1950s
Bill Reiling '50
and his wife Joan helped Catholic Charities acquire the land for Dorothy Day and the Glenwood Residence 40 years ago. Last month, they were honored by the renaming of the 
Glenwood and Evergreen Residence as the new "William and Joan Reiling Residences" in recognition of their service, generosity and commitment to Catholic Charities.
1970s
Bill Robertson '79 was named President and Commissioner of the United States Hockey League (USHL) in mid-June and is  based in Bloomington. The USHL is the premier Tier I Junior hockey program in the United States. Robertson spent the past seven-plus years as President and Men's Commissioner of the Western Collegiate Hockey Association (WCHA.) Robertson has also worked with the NHL's Minnesota Wild, NHL's Anaheim Ducks, MLB's Anaheim Angels, NBA's Minnesota Timberwolves and USA Hockey in his 30-plus years in the sports administration world.
1990s
Brigadier General Paul D. Moga '91 is the Commandant of Cadets, U.S. Air Force Academy, Colorado Springs, Colo. He commands the 4,300-member Cadet Wing and more than 200 air force and civilian personnel. He guides military, leadership, and character development, Basic Cadet Training, and Expeditionary Skills Training for the wing, in addition to providing facilities and logistical support.
Joe Mollner '97 received his Doctorate of Education from Winona State University in May 2021. He is an Industrial Engineering professor at Dakota County Technical College.
2010s
Joe '11,
Kevin '12
, and
Mary Kate Miley '16
, along with their parents, Frank and Kathy Miley, were
featured in the Catholic Spirit
for their personal and professional commitment to Catholic education.
Isabella '16
and
Anabelle Barona '18
were
featured on MPR
as part of their family's long-standing presence at the Minnesota State Fair.
Subscribe to our e-Newsletters
You might also like: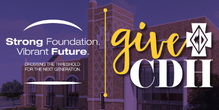 GiveCDH Day is tomorrow, October 28! Gifts made today count toward our goals!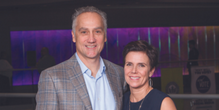 David and Maria Wagner Reamer '82 are two of the chairs of our Strong Foundation, Vibrant Future campaign.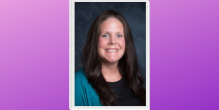 Many people have access to matching gifts through their employer. Kate Steineman '94 takes advantage of that every month to make a difference for CDH.