Heard in the Halls - September 2021
September 8, 2021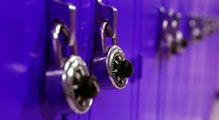 We encourage you to read all the current blogs, or click below to quickly go to a section.

ATHLETICS | COUNSELING | CHOIR | BAND | THEATER | JROTC 
Athletics
Girls Tennis 
By Tim Spika, Head Coach
The tennis season started with practices and tryouts on August 16. Since the season is short, matches began on August 21. This year, 41 girls are playing tennis on three teams: varsity, JV and B team. The varsity has five returning players:  Anna Holm '22, Audrey Graham '22 and Megan Delsing '22, Lily Cade '23 and Morgan Redden '23. Joining these experienced players are Ryan Courtney '22, Maria Lewis '22, Norah Barrett '23, Tavary Un '23, Piper Lee '23, Dayna Lynch '23, Maggie Roberto '23, Maddie Hertle '23, and Ava Wieland '24.
Early-season tournaments were missing last season due to COVID. This year tournaments at Coon Rapids and at CDH provided the newcomers a chance to gain some varsity experience and the veterans an opportunity to continue where they left off last season. The conference schedule is on the horizon and the Suburban East is loaded with talented teams, so there will be no shortage of great matches ahead. The pandemic also affected the section tournaments last year, but things look to be back to normal this season with both a team and individual tournament to look forward to in October. Hopefully the Raiders can make something happen, both as a team and as individuals.
Volleyball
By Sara Waters, Head Coach
Players and coaches are thrilled to be back on the court for the 2021 volleyball season. The shortened COVID season last year left disappointing memories for everyone. However, with over 70 girls coming out for the five Cretin-Derham Hall volleyball teams, new excitement is definitely building!
This year's varsity team is led by three captains: Juliana Cruz '22, Ellen Murphy '22, and Keeley Williams '22. Two more seniors, seven juniors and one sophomore round out the squad. The MSHSL change from a three-class to a four-class system puts CDH in a good spot to make a run for the section title and State Tournament. The team has been working hard since August 16 and continues to push to improve.
You are welcome to join us for our home matches. We'd love to HEAR you!
Tuesday Sept 14/Two Rivers (formerly Henry Sibley) - CDH Pride (CDH spirit wear)
Thursday Sept 23/Irondale – Grade School Night
Thursday Sept 30/Park – Teacher Appreciation Night
Tuesday Oct 12/Mounds View – Parent's Night
Tuesday Oct 19/Woodbury - Senior Night
Cross Country
By Chris Babcock, Head Coach
The boys and girls cross country team had their first race on August 27. Andy Chestovich '22 was the first Raider harrier to cross the finish line placing 14th overall. Adam Sewich '22 was our second finisher at 33rd place. For the girls, Izzy Lauer '22 was the first finisher coming in 33rd. Both teams are looking to expand their numbers. If you are interested in joining a team this Fall and are still looking for one, cross country is still ramping up their training. It isn't too late!
Here is what cross country has to offer anyone who comes out: everyone gets a chance to participate every day and at every race. Workouts are tailored to the athlete so that the most experienced runners and the newest runners are all getting an appropriate workout that will not only challenge them, but will help them to grow as an athlete and as a person. The team is a supportive community of individuals working for the same goal - to improve. Our main focus is maintaining a positive attitude even when faced with tasks that seem really challenging. Through the positive and supportive nature of the team everyone has been able to make it to the end of practices, races, and the season.
If you missed sports last year, or want to find something new, come out for cross country. Many of our runners start as 10th, 11th, and even 12th graders. There are no special skills to learn. You just have to run to race. If you are a team sport athlete, used to being part of a unit that moves together through practices, and games this is an opportunity to see what you can do as an individual. You will gain confidence in who you are as you explore your limits in a new way. You will be able to explore personal growth as well as physical growth as you learn to push yourself to do a little more.
Contact coach Chris Babcock (cbabcock@c-dh.org) or coach Mike Rasmussen (mrasmussen@c-dh.org) for details. 
Dance Performance
By Alison Svendsen, Head Coach
The Cretin-Derham Hall Fall Performance Dance Team has started strong with their season after coming off a very successful Summer program. The team has had their first performance in the new venue at Concordia St. Paul, and looks forward to continuing to perform at the remaining CDH home Football games. They have been very excited to be back to a little normalcy since last Fall's pandemic season.
The team is overjoyed to have Coach Jessica Jaunich '13 on board to help out and bring ballet consistently into the team's weekly practices. In addition to working on dance technique and choreography, the team has been working closely with Coach Ryan Bonikowske in the Fitness Center to build strength and endurance to become well-rounded dancers and athletes. This season is shaping up to be an incredible one, and the team cannot wait to keep this momentum going!
Football
By Chuck Miesbauer '03, Head Coach
After a great two weeks of fall camp, the Raider Football team dropped a tough season opener to Spring Lake Park last Thursday at Concordia University's Seafoam Stadium. After a slow start, the Raiders rallied to get on the board just before halftime on a 20-yard touchdown pass from QB Luke Floysand '22 to WR Sana Anetipa '22 to head to the locker room down 27-6. The Raiders rallied in the second half behind an offensive line that escorted. RB Will Haider '22 made it to the end zone three times to cut Spring Lake Park's lead to only three. A late touchdown run for the Panthers closed the door on the Raiders.
The Raiders will take on the Zephyrs of Mahtomedi this coming Friday, September 10 at Mahtomedi.
Girls Soccer
By Rachel Wilson-King, Assistant Coach
The Raider girls soccer team is off to a great start for the 2021 season, currently sitting at 3-0. The senior class has been leading the way offensively for the Raiders, with captains Ari Evans '22, Aimee Fiedler '22, and Caitlyn Mulchahy '22 each scoring in wins versus Minneapolis South, Eagan, and Washburn, respectively. Jane Stangler '25, Chelsea Perla '23, and Emma Ostrom '22 also contributed to the scorelines. Behind solid defensive efforts and goalkeeping, the Raiders look to keep their winning streak alive as they take on Forest Lake on September 9  at 5 pm on Wingerd Field.
Boys Soccer
By Carter Albrecht, Head Coach
Boys Soccer, after having two matches postponed due to weather, began their season last week with a loss at #2-ranked St. Paul Central. Two disappointing results at Eagan and at home to Eastview were to follow.
While the results are certainly poorer than we'd hoped, they belie our performance for much of those three matches. There's been a lot of positives and growth over the first weeks of the season. We look forward to continuing to grow this week and turning solid performances into wins.
Boys Soccer begins the next week with a home match against Apple Valley, followed by an away trip to Forest Lake and a Saturday home match against rivals St. Thomas Academy.
Counseling
By Joan O'Connell, College Counselor
For Seniors & Parents
If you were unable to attend our "Preparing for the College Admission Process" program or need a refresher, we have posted important information on the CDH website. You will find helpful information including trends in admissions, building a successful college list, ACT updates, as well as CDH application forms and procedures essential to the college application process.
We look forward to working with you all this year.  If you would like to schedule a check-in please contact one of us.
Ms. O'Connell - Last names A-L - joconnell@c-dh.org
Mrs. Connelly - Last names M-Z - lconnelly@c-dh.org
For Juniors & Parents
Here is an outline to guide you through college planning for the junior year. 

With COVID-19 restrictions easing this fall, CDH will once again be hosting in-person visits from college admissions officers. These high school visits provide an opportunity for students to get personal attention and up-to-date information on schools that interest them. It also gets students connected early to the school's mailing lists for further updates and information. Students can come to the Counseling Department to get a pass for whatever visit he or she would like to attend. CDH teachers give the final approval for missing a class period. Check the CDH website for the college visit schedule. Juniors can also go to individual college websites for virtual tours. Making that individual connection with the admissions officer is an important step to take to show interest in the school and to get individual questions answered. Instructions for attending virtual college fairs happening this fall are here. 
Choir
By Tyler Berg, Choir Director
Greetings from the CDH Choir! We are so excited to start what will be an incredibly busy school year for us. We have already begun working on our music for the October concert! More details on that soon...
We would also like to share some updates regarding our schedule and our classroom. Let's start with the room! The choir room is in the process of getting some much-needed updates, starting with carpeting the risers. After that's finished we are hoping to have some acoustic paneling placed on the walls by the end of October, along with some other updates to the walls and ceilings as well! This will go a long way in solidifying the choir room as a place where students will want to gather and sing.
In addition to updates to the choir room, I'd love to share a little bit with you about what the choir is looking ahead to this year. Our two "pillar" events this year include hosting the SEC conference in February and our choir/band tour to San Antonio in March. These events, along with our typical choir concerts throughout the year, will surely keep us busy! For more detailed information regarding the choir's schedule this year, please refer to the band/choir newsletter, which will be attached to an upcoming eRaider news. We look forward to inviting you back to CDH for concerts this year! 
Band
By Nick Zahler, Band Director
The band has seen a strong start to the school year so far! The students met for a couple weeks over the summer for Marching Band Camp, and performed at the Minnesota State Fair on September 2. Looking ahead, the band is excited for a return to a sense of relative normalcy. Band concerts, pep band at football and volleyball, jazz band, marching band, music festivals, state music contest, and traveling are all on the agenda for the year. In March, the band and choir are scheduled to take their biennial tour, and this year, they'll be heading to San Antonio, Texas!
The band room has received some subtle, yet invaluable, facilities upgrades in the form of a state-of-the-art rehearsal sound system and recording setup. The new sound system will allow greater use of music teaching technology in the music rehearsal, streamline the rehearsal process, and allow for studio-quality rehearsal recordings to be produced for immediate student feedback and reflection.
The band's first concert is scheduled for November 11. 
For more information on the band and plans for the year, please refer to the CDH Music Newsletter, which will be attached to an upcoming eRaider News. If you are interested in supporting the CDH Band, your student is interested in music at CDH, or you have any questions, please reach out to me at
nzahler@c-dh.org
!
Theater
Auditions for "The Somewhat True Tale of Robin Hood" will be held in the Lillian Theater after school today (Sept. 8) and tomorrow. No preparation is needed.
JROTC
By SGM David Berrisford and MSG Ken Peloski
Success seems to breed success and again we are off to another absolutely great year in JROTC
at CDH! Our opening enrollment for 2021-22 is 302 and 74 are ninth graders! We are entering our 104th year with JROTC being a part of the fabric of CDH.
The new ninth grade class is a source of excitement because of its energy, involvement and early contributions. JROTC at CDH is organized to include ninth graders in many meaningful ways. Their talents will be showcased at the Fall Review, which will be held on September 29 on Wingerd Field. Our Corps of Cadets along with the CDH Band, conducted by Mr. Nick Zahler, honors our new 9th grade cadets and officially welcomes them into the corps. The acting Brigade Commander, Natasha Krieger '22, and the acting Battalion Commanders Avery Cavanaugh '22, Will Keefe '22, Valerie Krinke '22, and Jack Krumm '22 are doing their best to get everything rolling. They have organized drill instruction, are preparing for Fall Review, and are continuing to build their plan for the year. At the same time the sophomore and junior classes have been preparing to take on more leadership responsibilities as leaders at squad and platoon level.
The Annual JROTC Encampment is tentatively scheduled for September 24-26 at Camp Ripley. We anticipate 110 students will attend. We are not confirmed for this event yet. We will be monitoring guidance as it relates to COVID-19.
The Armed Precision Drill Team, which is commanded by Krinke, has started practice for the year to prepare for its first performance at the Fall Review. Along with the Armed Drill, the Regulation Drill Commander, Ben Weber '22, will start practice shortly after the review. We have a great returning corps and new 9th, 10th, 11th, and 12th graders are welcome to join Regulation Drill as well.
The Color Guard will be led by Morgan Machtemes '22 and Matt Wingerd '22. We continue to support all home football games plus as many varsity events as possible.
The Honor Guard, under the leadership of Sofia Heer '22 and Seamus Dougherty '22, are scheduled to accumulate many hours of service in the first four weeks of school, with service at numerous wakes and funerals, as well as the Back to School Night.
Keating will lead the varsity Air Rifle Team this year. Currently, there are over 40 students involved in the rifle team. The team's competition season runs from October 1 through the latter part of February. This year's schedule will include twelve postal matches around the nation, the Upper Midwest JROTC Challenge (UMJC) at CDH, the USA Shooting Match, state, and sectional level competitions, and possibly a match in Ohio (The Midwest Region JROTC Competition).
Throughout the school year, our co-curricular organizations and cadets will be active in the CDH community. They will be striving to model the values of CDH. As one of many important programs in the school, the JROTC is committed to contributing to the great reputation of our high school.
It's never too late to transfer into one of our classes regardless of the date or the academic class. There are no physical, mental or other limitations. We welcome all students. Why not enroll today and share in the tradition?
Those interested in military scholarships are putting the finishing touches on their application packets. They are taking the necessary fitness assessments, completing essays, collecting letters of recommendation, improving their ACT scores, and attending interviews. All the instructors are happy to write letters of recommendation for cadets in good standing. The application windows will be closing soon which is why we encourage students to complete the process over the summer. Members of the Class of 2022 and their parents who have questions about the Academies or College ROTC can contact SGM Berrisford or MSG Peloski.
Subscribe to our e-Newsletters
You might also like: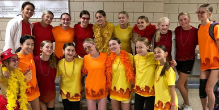 At their annual Just for Kix camp, the Dance Team learned new skills and spent quality time with their teammates. By Julianne Mason '22, Senior Captain, Communications Apprentice.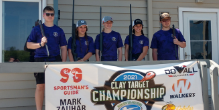 Members of the team medaled in both trap and skeet shooting.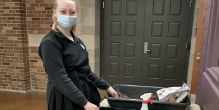 NHS placed a strong focus on service this year.