Parents' Association News
May 10, 2019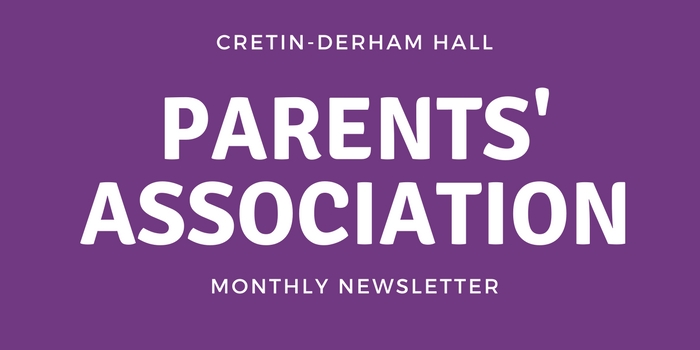 The Parents' Association sponsored the Spring Staff Appreciation Day on Wednesday, April 17 for all of the faculty and staff at CDH. Breakfast and lunch were provided on the day of Parent/Teacher Conferences. We continue to be grateful for the donations from our local businesses including Caribou Coffee, DeGidio's, Mancini's, Trader Joe's and Von Hanson's Meats.
A special thanks to Kelli Cox, Nora Fitzpatrick and Mary Nussbaum for their countless hours planning the Staff Appreciation Days over the past three years! Bravo! We would also like to thank the many parents who help make the day special by helping with set up, serving, clean up and donating food items and cash. Thank you again to:
David & Katie Reeder, Melissa Kestner, Argerie Diaz-White, Colleen Kulhanek, Jennifer Vinck, Peter & Vanessa Bonfe, Lisa Urdahl, Sean Kennedy, Jim Kimlinger, Amy Strong, Marita Walters, Sarah Strain, Kate Rice, Janessa Casper, Michele Anderson, Katie Altier, Carolyn Will, Greg Lauer, Cari Lee, Cheryl Kuenster, Gina McGovern, Heather Stites, Tami Nissen, Kathy Tambornino, Erin Sondreal, Kat Benick, Janelle Fisher, Erin Kimlinger, Karen Patwell, Krista Honsa, Dawn Schwab, DeNedra Howell, Odyssey Psihos, Jean Friar, Shannon Darsow, Missy Gleason, Tom Skinner and Kay Hannon
We are always looking for more parents to help us set up and serve the meals on these Faculty/Staff Appreciation Days. Please sign up and your name will be added to the email volunteer list. 
Subscribe to our e-Newsletters
You might also like: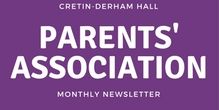 The latest from the Parents' Association.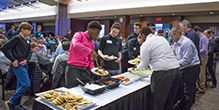 The 89th Annual Father-Son Banquet was a huge success.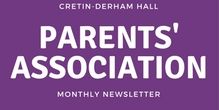 The latest news from the CDH Parents' Association.