Scholarships Available for Class of 2025
January 13, 2021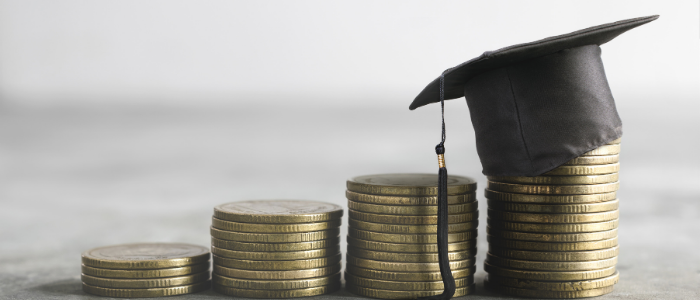 Cretin-Derham Hall provides a high-quality education, second to none, that is rigorous and challenging at every level—while being realistically achievable and affordable. Students at CDH build a foundation of skills that enable them to be lifelong learners and change agents in a challenging world.
It is important to our administrators, faculty, and staff that every student has the opportunity to attend Cretin-Derham Hall. That is why we offer tuition assistance and scholarships - make sure to apply, or pass this information on to Future Raiders you know!
Placement Test Scholarship
All students who score a national cumulative of 90% or higher on their Cretin-Derham Hall placement test will receive a $2,500 scholarship for their 9th-grade year. There is a make-up placement test scheduled for January 23. Register now.
Carondelet and Lasallian Scholarships
The Cretin-Derham Hall Carondelet and Lasallian Scholarships honor incoming 9th-grade students who exemplify the values of faith, leadership, and service.
The award of $2,500 will be applied to 9th-grade tuition and is renewable for all four years. The scholarship is independent of any tuition assistance awarded to the family. The applications for these scholarships are due on February 1. Learn more here.
Schaller Raider Brigade Scholarship
These scholarships, created by John Schaller '71, are awarded annually to promote the value and benefits of JROTC and to encourage participation in the program. The scholarship is independent of any tuition assistance awarded to the family. There is no expectation of military service following graduation.
The merit-based awards, ranging from $10,000 to $1,000 each year, will be applied to tuition and are renewable for all four years with good standing in JROTC. Learn more here.
Tuition Assistance
Families with financial need can fill out a TADS application for tuition assistance. Assistance is based on your unique situation. The application is due on February 15.
Work Study
We offer two work-study programs. Our concessions program allows families to work concessions at venues around the Twin Cities to defray tuition costs, while our student program allows students to earn tuition credit for work performed on campus. The concessions program depends on the event schedule at the venues, while the student program has been suspended during hybrid school. Both of these programs are expected to run as usual in the 2021-22 school year.
Subscribe to our e-Newsletters
You might also like:
Tuition assistance and scholarships are available for the Class of 2025. Make sure you apply!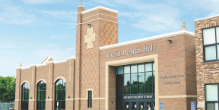 The best way to spread the good news about all that CDH offers to prospective families is through you -so please encourage your circle to check out our school.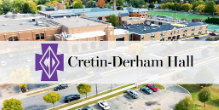 New video highlights the best of CDH.