Summer Construction Updates
August 28, 2019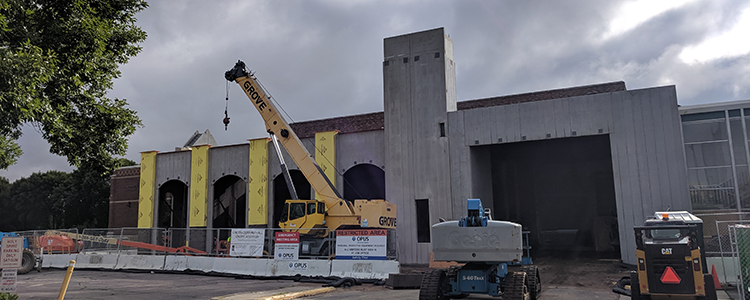 This summer saw massive campus-wide improvements - both obvious and hidden to most people in the building. 
The most immediately visible project was the demolition of the 1987 entryway and the beginning of the construction of the new Lentsch Family Forum. The project is on schedule to be finished this winter and is expected to serve as a "living room" for the CDH community.
Additionally, major infrastructure improvements were made to bring the building up-to-date and sustain a learning environment that meets today and tomorrow's educational needs.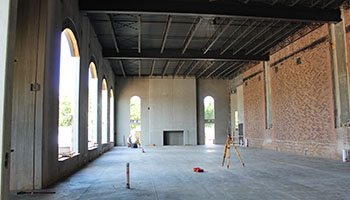 The 1928 boiler was removed and a replacement is being installed this fall. New, high-efficiency hot water heaters were also installed. 
Fire sprinklers were installed throughout campus, and LED lighting was installed in all classrooms and many common areas. All classrooms now have drop ceilings, which will improve the acoustics and make the lighting more even.
The security of campus was also significantly upgraded. All doors now have access control, meaning that closed doors will be secure and that administrators will have a record of who entered each room at what time. As part of this project, extra doorways were filled in, so that each classroom now has a single entry point and can be more quickly secured.
The construction team focused on classroom work during the summer and will be putting the final touches on some of the infrastructure updates over the next few weeks. Work on the new entryway will continue into the winter. 
These improvements enable the school to be even safer, more comfortable, and more conducive to learning for our students.
"All of this work will give CDH the ability to stay relevant and competitive for the next 70 years or more," Paul Solmon, Director of Facilities, said.
Subscribe to our e-Newsletters
You might also like: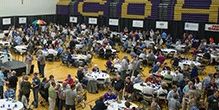 The 2020 Taste of CDH is coming up on April 18.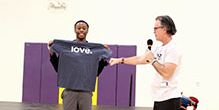 A range of activities taught students about wellness and self-care.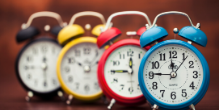 After extensive research and discussion, CDH has developed a new schedule to be implemented next school year.