Growing While Inspiring Others
Reprinted from Traditions, Winter 2020-21
March 10, 2021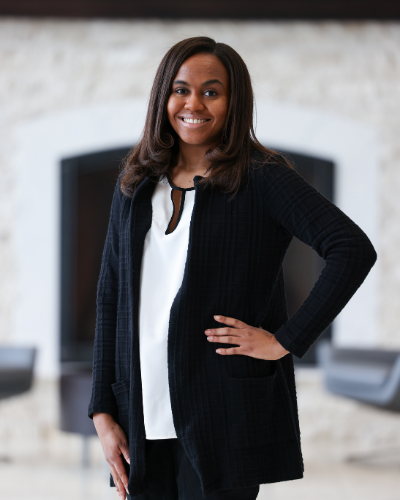 Alexis Burns '15 is a young woman on a mission. While many teens and young adults struggle to figure out their path, she has always had a clear vision of the businesswoman she wanted to become.
She knew in fourth grade that she wanted to work in the pharmaceutical industry. Her mother, Carolyn Burns, was a sales representative for Merck and she paved the way as a shining role model.
"I grew up seeing my mom as a strong businesswoman," she said. "My parents have been happily married for 32 years and even still my mom stood out as fiercely independent. From early on she instilled confidence within me to reach for the stars. I grew up believing I could achieve anything I set my mind to."
Burns excelled academically in high school and college. While at UW-Madison, she held leadership positions within Women in Business and the Chancellor's Scholarship Program. She graduated in only three years from a top business school while still making time to complete an internship in Connecticut and study abroad in Rome. After her graduation in May 2018, she became a sales representative for Merck. In the fall of 2020, Alexis was promoted to a marketing role at Merck HQ and she continues to be proud to work at Merck.
"I'd grown up knowing about Merck's mission to save and improve lives around the world and I wanted to be a part of that mission," she said.
For Alexis, having her mother as a role model played a huge role in her success. She had a front-row seat to a successful Black woman's career. However, she also noticed a lack of Black role models in her educational experiences.
"I had great relationships with my teachers at CDH; however, I was struck by the absence of teachers who looked like me," she said. "Also, I was on the Honors/AP track and I often felt lonely as the only Black student in the room. That's why I always encourage students of color to strive for academic excellence and challenge themselves in Honors classes to set themselves up for a bright future ahead."
As a freshman at UW-Madison, Burns noticed educational disparities in the community and a lack of diversity on campus. She created an event called "Spend a Day with a Badger," where she invited high school students of color to campus to gain exposure to majors, careers, and opportunities at UW-Madison. The event was so successful that it was sponsored by American Family Insurance the following year.
"I think 'Spend a Day With a Badger' is my greatest accomplishment in my life so far," Burns said. "I am so proud to have created and led this event that is a part of my legacy at my alma mater. I am so happy to see the program expanding and I love being a keynote speaker where I get to motivate students who look like me to dream big."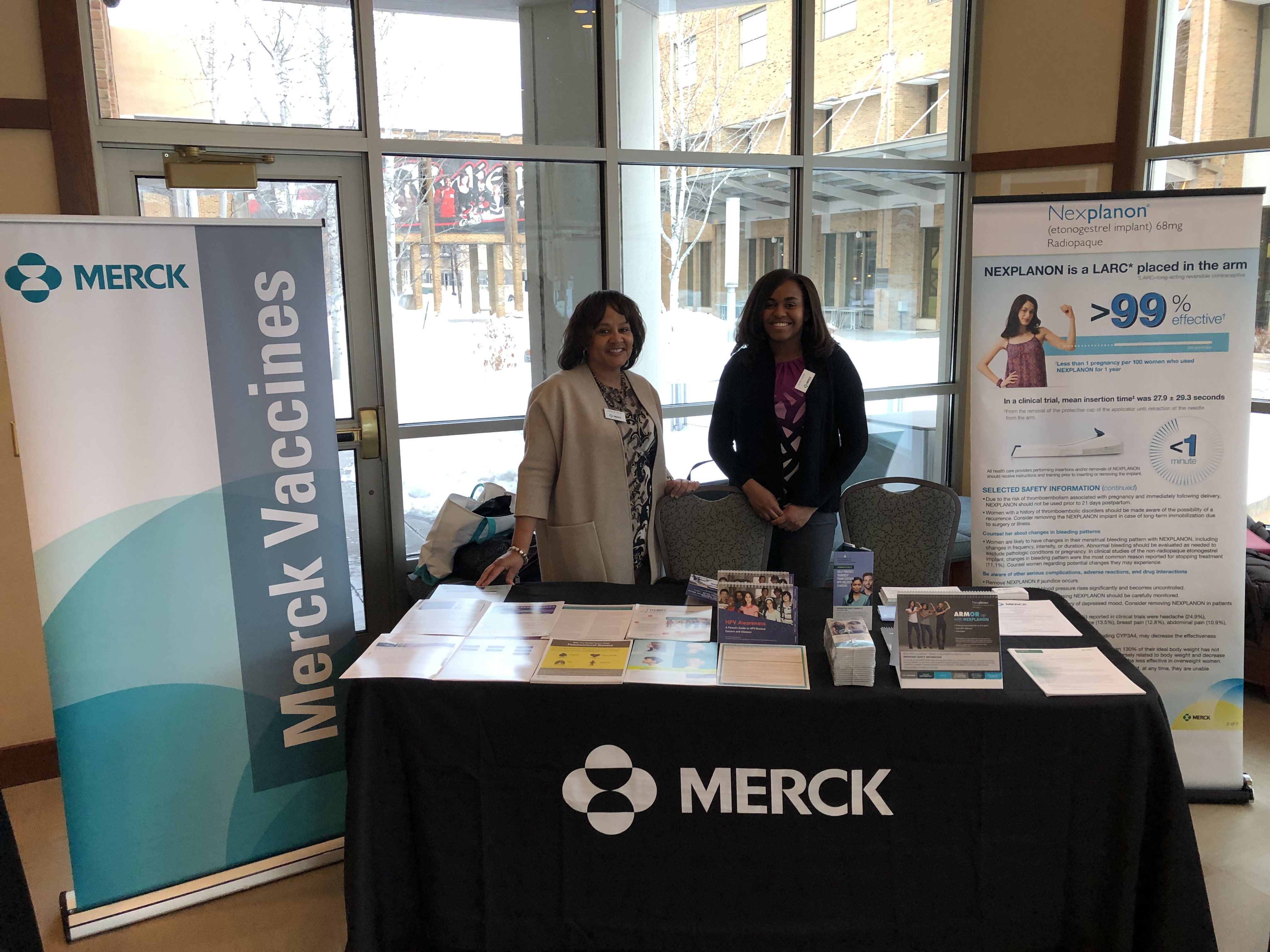 Burns seeks out ways to make an impact everywhere she goes. At Merck, she has found her passion by being involved in multiple employee business resource groups: for women, for young professionals, and for Black employees. These groups have allowed her to grow her network and embrace her identity as a young woman of color in corporate America.
"I love being a part of these affinity groups because they're striving for change," she said. "They're not okay with the status quo. They want our company and our world to do better for all people and I want to be a part of that movement."
When Burns heard about the Dismantling Racism committee at CDH from her mom, who is also a member, she knew she wanted to follow in her mother's footsteps once again. She is eager to find ways to support students of color at CDH. One of her ideas is to create a mentorship program connecting Black alumni to CDH students.
"The CDH community really supported me," she said. "I can remember being thrilled to receive the Carondelet Award and honored to speak at my graduation mass. I'm excited to return and be a role model for current students, so they can see someone who looks like them and feel inspired about their futures too."
Burns plans to attend graduate school and continue climbing in her career. While she doesn't know exactly what her future will look like, there is no doubt that she will continue to keep a strong
focus on supporting others. 
"I have always felt a commitment to be of service to others, which comes from my faith," she said. "I will always find ways to innovate and help others and I feel like that sense of purpose was
instilled in me during my upbringing and the values taught to me at CDH."
Subscribe to our e-Newsletters
You might also like: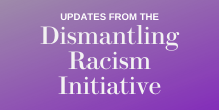 Cretin-Derham Hall made a commitment to Dismantling Racism in summer 2020, and we are continuing to pursue that mission with zeal.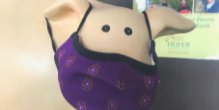 Empty Bowls continues to raise money to fight world hunger but in a pandemic-aware way. By Ellen Murphy '22, Communications Apprentice.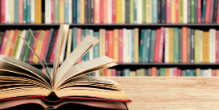 Rebecca Strauss, Library Director, has assembled a reading list of books that pertain to racism. These resources are offered as a helpful list for those exploring the topic of racism for themselves.