Respect Life Team Served at Second Stork
by Stella Dolan '20 and Ava Monacelli '20
December 19, 2018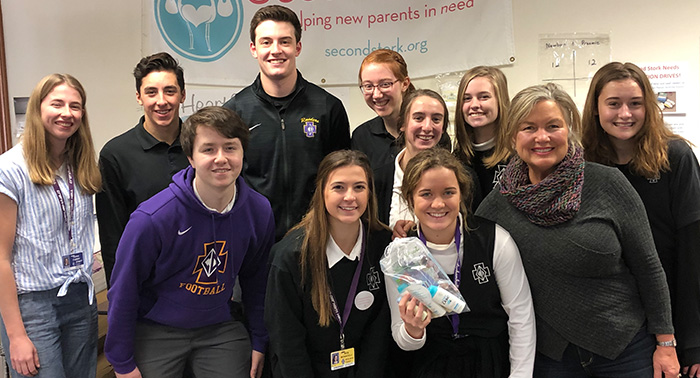 There is more to the Christmas season than Santa, presents, and cookies. Christmastime is when we need to sit back and reflect on our busy lives. It's a time to give back to those who need our help, and volunteer ourselves and our time to the community around us.

We wanted to try something new that we had not done before. So, when the Respect Life Team announced a service opportunity at Second Stork, we decided to volunteer alongside our classmates—Simon Baumberger, Monica Calkins, Kiera DeGroot, Katie Hannon, Danny McGraw, Jimmy Reardon, and Sydney Sommerfeld, and faculty advisors Tim Teuber and Ceara Curry.
Second Stork is a non-profit co-founded by Deb O'Halloran '76. The agency provides care packages filled with diapers, wipes, portable cribs, clothing, and other items needed to care for newborn babies and their mothers in need before they leave the hospital. Second Stork partners with social workers at more than 70 hospitals across Minnesota to identify the mothers in need.

We didn't know much about what we were going to do when we signed up for Second Stork. When we arrived at the warehouse, Mrs. O'Halloran provided us with a wealth of information about the organization. She showed us a video and explained what our tasks would be. There were multiple stations set up. We packed bags filled with small necessities, including soaps, body wash, wipes, and more. The others packed bags with diapers and wipes.

We really liked the small group environment. It was fun to connect with our classmates who we don't usually visit with on a regular basis. Overall, it was a really cool experience, and it felt good knowing we were helping families by giving them essential things that most people take for granted.

If our fellow students have never volunteered for a service activity, they should really consider it. CDH provides us with so many opportunities. Stepping outside of your comfort zone and doing something to help others is refreshing. It's one of the big reasons we love attending CDH. As you begin the new year, please consider trying out one of these service events!
Editor's Note: In the short two hours they were at the agency, CDH students were able to put together enough packages to assist 44 mothers and their babies, as well as help to unload a truck full of supplies.
---
Subscribe to our e-Newsletters
You might also like: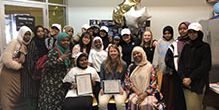 This year, CDH had the unique opportunity to partner with the TASHO Community in Minneapolis, a nonprofit dedicated to serving the local Somali community.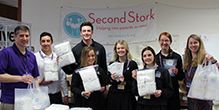 Student pack supplies for new families in need.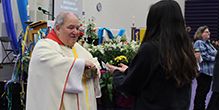 The CDH community joined together to celebrate Easter on April 26.