Dr. Anton Treuer Tapped to Guide the Dismantling Racism Initiative at CDH
August 20, 2020
As part of Cretin-Derham Hall's long-term commitment to Dismantling Racism, the school has engaged Dr. Anton Treuer, a highly respected consultant on racial disparities, to guide our school as we launch this effort. 
Dr. Treuer is a professor at Bemidji State University and the author of 19 books. His equity, education, and cultural work have put him on a path of service within our region, the nation, and the world. He will guide the CDH community to have a difficult but critical examination of racism in our selves and in our school. 
"This is important and timely work," remarked Treuer. "I am proud of team CDH for leaning in and I am honored to help to guide CDH through a challenging and fruitful conversation and learning experience."
Treuer holds a B.A. from Princeton University and an M.A. and Ph.D. from the University of Minnesota. An expert in Cultural Competence and Equity and Strategies for Addressing the Achievement Gap, Treuer has earned more than 40 awards and fellowships from prestigious organizations including The American Philosophical Society, the National Endowment for the Humanities, the National Science Foundation, the Bush Foundation, and the John Simon Guggenheim Foundation. With extensive expertise in Ojibwe language, history, and culture, as well as other race relations, Treuer has a unique perspective and a commitment to progress. He was featured on Minnesota Public Radio in a program titled, "How to have a frank conversation about race."
"Dr. Treuer is someone who believes strongly in keeping people engaged in difficult conversation - which ultimately leads to changing hearts and minds," said Frank Miley, President. "We know that to have a significant impact on racial justice in our world, our efforts as a school community will arise from oftentimes, very difficult  and uncomfortable places. We believe that to do this well, we will benefit from having Dr. Treuer guide us in a way that is inclusive and  driven by a true understanding of and respect for race and culture."
Treuer began his collaboration with CDH by leading professional development for faculty and staff on August 26. He will also guide the work of the new Dismantling Racism Steering Committee at CDH, which will include members of the faculty/staff, Board of Directors, students, parents, and alumni. This steering committee is being formed now and will meet for the first time after the start of the school year.  
"This steering committee will be instrumental in setting the goals for our school's commitment to dismantling racism," explained Miley. "We will work together as a community to make progress, both in the short and long term." 
For more information on Cretin-Derham Hall's recently launched initiative to Dismantle Racism in Our Systems and in Ourselves, visit the Dismantling Racism Initiative webpage. 
"We have the power and the responsibility to dismantle racism in our systems and in ourselves. This work will take time, and we are committed to giving it the time and care it deserves."

                                                                                    Frank Miley, President

                                                                                    Cretin-Derham Hall
Subscribe to our e-Newsletters
You might also like: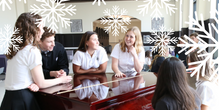 Don't miss these holiday events!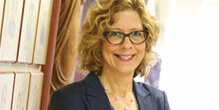 A letter from Principal Mona Passman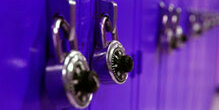 The latest news from Athletics, Counseling, Theater, Choir, Band, and JROTC.